Social Innovation Grant for SMU Student Clubs
Students
The Social Innovation Grant (SIG) was established in order to recognise and promote student-led social innovation initiatives on the SMU campus. All recognised student clubs and organisations are welcome to apply for funding and support of an event or programme intended to foster social innovation, leadership, and changemaking.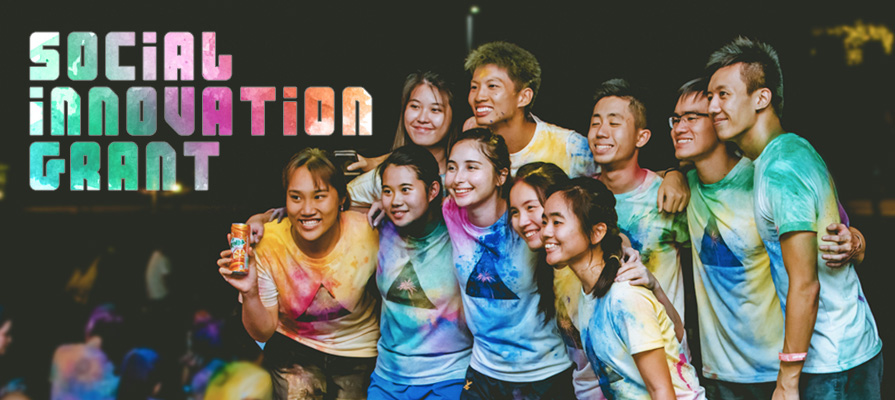 Applications will be accepted on a rolling basis from 1 August 2019 to 30 April 2020, for activities occurring during Academic Year 2019-2020. Applications should be submitted at least 15 days before the start of the proposed event or programme.
When judging the merit of applications, we will take into account:
The event or programme's potential social impact to the SMU and wider community;
Whether the event or programme's planning and content is collaborative and interdisciplinary;
The financial feasibility, as well as sustainability of the event or programme;
Clarity, completeness, and persuasiveness of the application. Please keep these elements in mind when completing the application form.
To be considered for the SIG you must submit the following, at least 15 days before the start of the event or programme:
if applicable, any relevant supplementary documentation, via email to

liencentre

[at]

smu.edu.sg
Please check the SMU email account you provided in the application, to receive notice of the application outcome within three weeks. If your application is successful, disbursement of funds will be made to the club's account directly, and will be dependent upon agreement to the Terms of Acceptance.
Applications will be considered on a first come, first served basis. This round of the SIG will be available until all funding has been awarded, or until 30 April 2020 (whichever comes first).
To apply for the 2019 Social Innovation Grant, please contact liencentre [at] smu.edu.sg.