SMU-TCTF Summer Attachment & Industry Learning Programme at Social Service Agencies
Students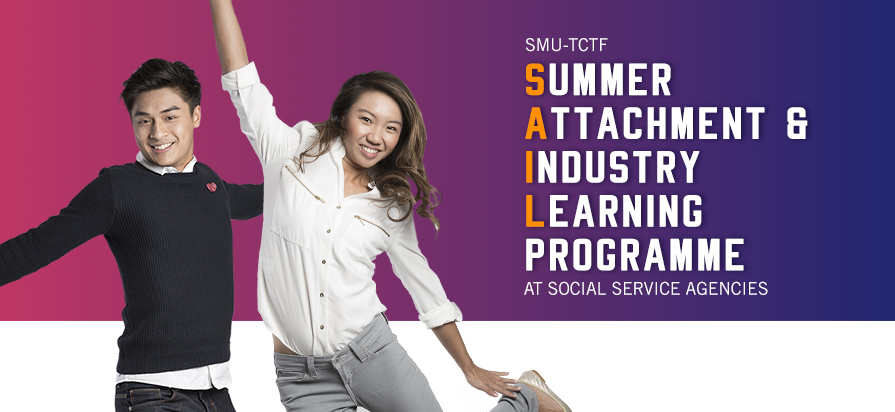 Embark on a unique and rewarding attachment at a social service agency (SSA) where you will drive positive change through fundraising initiatives, digital marketing and charitable programmes. Make a difference to society and learn how you can create positive social impact in various areas of the community, including children, youths, seniors, differently-abled individuals and others. Don't miss this opportunity to gain in-depth exposure to the unique experience of working in Singapore's non-profit sector.
The internship positions are administered under the SAIL-TCTF Programme, and is a collaboration between SMU Lien Centre for Social Innovation and Tan Chin Tuan Foundation. Interns selected for this programme will receive a competitive stipend during their 10 weeks internship period.
What's it like working in the social sector?
Two SMU undergraduates share their experiences.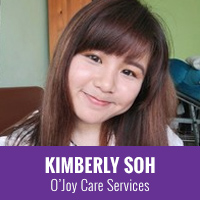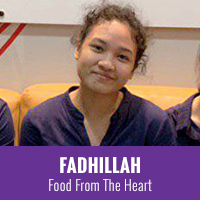 What You Will Gain:
Participate and contribute to the problem-solving process of a cause of your choice, working towards creating a better world for all
People skills including working in diverse teams and building relationships to help you succeed
Soft skills including project management, research, presentation and business communication
Understanding of Singapore's social sector and possible career options
Application Deadline:
First application window closed. Deadline for Second Application Window: 22 March 2020. Shortlisting and interviews will commence the week of 23 March - Please make sure you are available for interview.
How To Apply:
Login to your SMU Ontrac Account and search for 'Lien Centre for Social Innovation'. You will see a list of available positions with [SAIL] in the title. Please note that this programme is only open to SMU undergraduate students. Second application window: Positions listed with *Recruiting* are still open for applications. If you have any questions about the programme, please email liencentre [at] smu.edu.sg.
2020 Participating Organisations:

Positions Available:
Brought to you in partnership with Tan Chin Tuan Foundation: