Launching The Hunger Report Part II in a LIVE Panel Discussion
Seminars and Conferences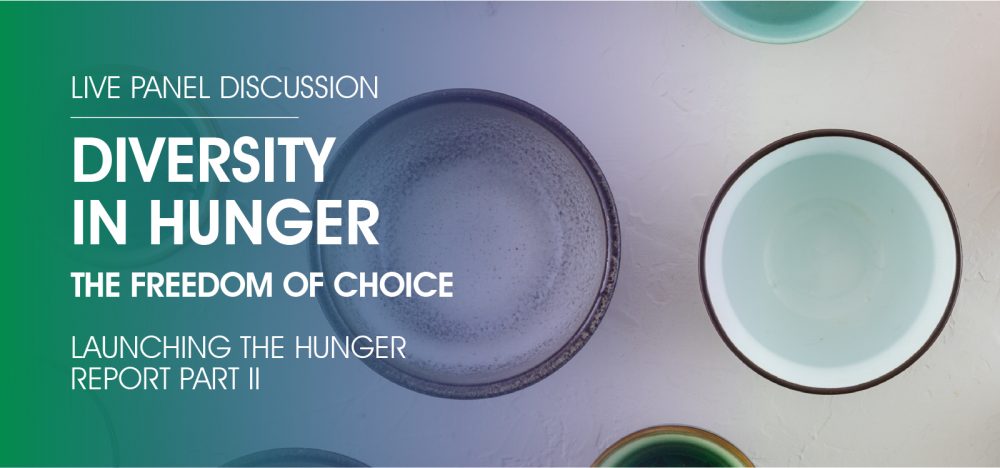 The Hunger Report Part 1 was first launched in 2018 revealing findings that one in 10 Singaporeans face some form of food insecurity. This 25th March 2022, in partnership with the Food Bank Singapore and Tolaram, we are launching part 2 of the Hunger Report – Targeting specific needs in the wake of COVID-19.
"When we started working on the Hunger Report Part I in 2018, the world was a very different place from what it is now. From the first Hunger Report published in 2020, we saw 10.4% of the population face some form of food insecurity which was worrying. Seeing how the pandemic has swept the world by storm, we decided in 2020 to follow up closely with The Hunger Report Part II to understand better how mindsets and needs have shifted in the midst of this crisis,"
- Nichol Ng, Co-Founder, FBSG
The Hunger Report Part II will be launched in our upcoming event, Diversity in Hunger – Freedom of Choice.
Join us in a lively panel discussion with the authors of the report and industry experts where we present the key findings on food insecurity in Singapore, share interesting insights and discuss recommendations moving forward.
Event Details
Date: 25 March 2022
Time: 9.30am-12pm
This panel discussion is a hybrid session that will be conducted onsite
and streamed online on FBSG's LinkedIn and Facebook Live.
For more details on the event and panel biography, please click here.