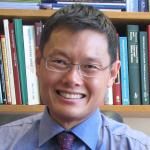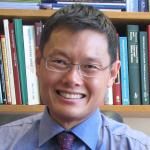 Dr Tan Chi Chiu is a Gastroenterologist and Chairman of the Endoscopy Committee of Gleneagles Hospital. He is Chairman of the Lien Centre for Social Innovation at Singapore Management University and Board Member of the National Youth Achievement Awards Council. He is a board member of the Tan Tock Seng Hospital Community Fund and of World Harvest Initiative, a Christian international community development agency. He a Clinical Advisory Board member of Galen Growth Asia, in areas of health technology. He is a Fellow and member of the Senior Common Room of King Edward VII Hall, NUS. He has just retired from the Singapore Medical Council after 18 years as an elected member, but remains Chairman of the SMC's Medical Ethics Committee. He is a member of the National Telemedicine Guidelines Review Committee. He is active in the youth development and community service scene in Singapore and has been deeply involved in many overseas humanitarian, community aid and scientific expeditions for which he has received several international awards. He was previously executive director of the Singapore International Foundation when it won the Excellence for Singapore Award. He has led numerous international disaster relief expeditions over the past 3 decades. He is alumnus of Harvard Business School through the Advanced Management Program (where he was elected Valedictorian) and he is a Columbia certified professional Executive and Organisational Coach.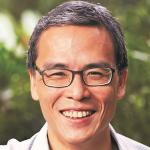 Laurence Lien
Management Committee (Lien Foundation)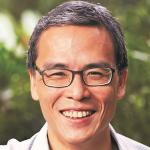 Laurence Lien
Management Committee (Lien Foundation)
Laurence Lien is the Chairman of the Lien Foundation, a family foundation that is well-regarded for its forward-thinking and radical approach in the fields of education, eldercare and the environment. The Lien Foundation, together with the Singapore Management University, established the Lien Centre for Social Innovation.

Laurence Lien is also Co-Founder and CEO of the Asia Philanthropy Circle (APC), a membership-based platform for Asian philanthropists to exchange, learn and collaborate. Through its members and partnership network, APC catalyses collaborative projects to address pressing social challenges and grow social impact in Asia.

Laurence was the CEO of the National Volunteer & Philanthropy Centre in Singapore from 2008-2014. In 2008, he founded the Community Foundation of Singapore, before becoming its Acting CEO and subsequently its Chairman. Prior to his work in the non-profit sector, Laurence also served in the Singapore Government.

Laurence holds a Bachelor of Arts in Philosophy, Politics and Economics from Oxford University, a Masters in Business Administration from the National University of Singapore, and a Masters in Public Administration from the Harvard University's Kennedy School of Government. In 2010, Laurence was awarded the Eisenhower Fellowship. He was also a Nominated Member of Parliament in Singapore from 2012-2014, advocating for the social sector and civil society in Parliament.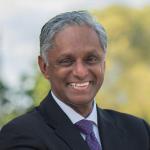 Chandran Kukathas
Management Committee (SMU)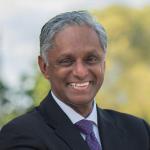 Chandran Kukathas
Management Committee (SMU)
Professor Chandran Kukathas is Dean and Lee Kong Chian Chair Professor of Political Science at School of Social Sciences, Singapore Management University. He was Head, Department of Government at the London School of Economics and Political Science (LSE) from 2015 to 2019. He also served as the Chair of Political Theory in the Department of Government and as Warden of High Holborn and Grosvenor House Halls of Residence at LSE. Before his appointment at LSE, Chandran was Neal A. Maxwell Professor of Political Theory, Public Policy and Public Service at the University of Utah and has taught at the University of New South Wales, Oxford University and the Australian National University.

He completed his Bachelor of Arts in History and Political Science at the Australian National University and his Master of Arts in Politics at the University of New South Wales before going on to complete his Doctor of Philosophy in Politics at Oxford University.

He is a highly regarded political theorist best known for his contributions to multiculturalism and to the understanding and assessment of Hayek's political philosophy. Chandran is a prolific writer and has published extensively in leading academic journals as well as in nonprofessional journals. He has authored / co-authored several books including The Liberal Archipelago: A Theory of Diversity and Freedom; Rawls: A Theory of Justice and Its Critics (with Philip Pettit); Hayek and Modern Liberalism; The Australian Political System (with David Lovell, William Maley and Ian McAllister) and The Theory of Politics, an Australian Perspective (with David Lovell and William Maley).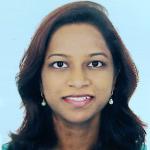 Devi
Management Committee (SMU)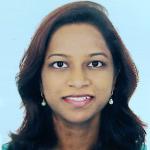 Devi
Management Committee (SMU)
Devi is Head of the SMU Centre for Social Responsibility (C4SR) and an Associate Director in the Office of Dean of Students. She leads her centre in guiding and mentoring SMU's undergraduates in their community service initiatives, facilitating their service and learning outcomes and in curating projects that are sustainable with meaningful impact. Devi was also involved in the Co-Curriculum Workgroup of the SMU Blue Ribbon Commission on Undergraduate Education and is currently overseeing the launch of the enhanced Community Service programme at SMU for Academic Year 2019.

Devi was previously a Senior Assistant Director with the National Volunteer & Philanthropy Centre (NVPC) and a Senior Manager with the Singapore Indian Development Association (SINDA). She has more than 20 years of experience in volunteer management, corporate and community partnerships, youth development and programme curation.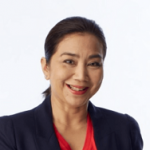 Watanan Petersik
Management Committee (Independent)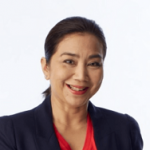 Watanan Petersik
Management Committee (Independent)
Watanan Petersik has been in the finance industry for over 26 years. She started out in commercial banking with Bankers Trust in New York before moving back to Thailand to work for their subsidiary, TISCO, in Thailand, where she set up Thailand's first equity research department. She was subsequently Chief Representative and Head of Research for James Capel in Thailand, Head of Broking at JF Thanakom, and Chief Representative and Head of Research for S.G. Warburg in Bangkok. She moved to Hong Kong in 1994 to head up Warburg's Asia ex-Japan Equity Capital Markets desk. Watanan joined Goldman Sachs Hong Kong in 1996 in the ECM/Investment Banking Division and stayed on for ten years. Her last position at Goldman was Chief of Staff Asia ex-Japan. Since then Watanan has been a Senior Advisor for TPG Capital. She currently sits on the Boards of CIMB Thai Bank and CIMB Group Holdings Berhad in Malaysia. She is Chairman of the Nomination and Remuneration Committee at CIMB Thai Bank. Watanan is also a Senior Moderator for the Aspen Institute, active with the Aspen Global Leadership Network in South Africa and the U.S. She is also a member of the Ashoka Fellowship Support Network in Asia. In 2010 she served as a member of the Finance Sub Committee for Thailand's Social Enterprise initiative masterplan. Watanan is a Thai national and currently lives in Singapore with her husband and son.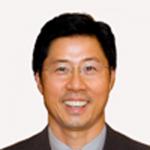 Tan Bien Kiat
Management Committee (Independent)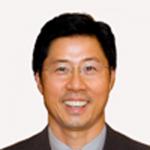 Tan Bien Kiat
Management Committee (Independent)
Tan Bien Kiat is the founder of Titan Capital, a private equity investment firm. Mr. Tan was formerly the Chairman of the Board of Pacific Internet, a NASDAQ-listed telco services company operating in 8 Asian countries. He was the Managing Director of the Asian arm of TPG Capital, a leading global private equity firm with $40 billion of capital under management. He started and ran their operations in South & South-East Asia, and Australia . Prior to that, he ran a major South East Asian conglomerate which controlled 5 public-listed companies. His career also included senior management stints with Booz Allen and AT Kearney, both leading American strategy consulting firms, where he was instrumental in pioneering their Asian franchisees. Mr. Tan holds an MBA and MS from Columbia University in New York City . Mr. Tan is an international trustee of International House of New York and President of Social Venture Partners, a philanthropic organisation.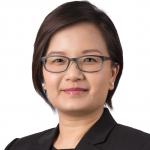 Patsian Low
Management Committee (Independent)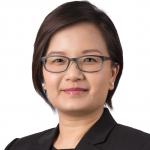 Patsian Low
Management Committee (Independent)
Patsian Low is currently the Vice President, Inclusive Impact & Sustainability for Asia Pacific at Visa. Previously she was with AVPN as Chief of Staff, working closely with the Chair and CEO to ensure effective planning and execution of strategic priorities. She was also an Advisor to AVPN's action platform for policymakers across Asia to build stronger and more collaborative social impact funding ecosystems.

Patsian is a driven senior leader who brings over 24 years of cross-geographic and cross-industry experience, offering executive leadership, advisory services, project design/management, and training in social entrepreneurship/social investment, impact philanthropy, corporate social impact and non-profit strategy. To provide the highest impact, she draws from her knowledge of private and civic sectors in the US and Asia, crossing the fields of social finance, social entrepreneurship, philanthropy, non-profit leadership and commercial finance.

Prior to AVPN, Patsian was the Senior Vice President and head of DBS Foundation and DBS Bank CSR; after her stint as the Director of Philanthropy at Singapore's NVPC, which promotes and engages philanthropy from different donor sectors. Patsian currently serves on the boards of Artswok Collaborative Ltd, which brings community art to advance social development; and GiveAsia Kindness Foundation, a crowdfunded philanthropic foundation. She is an Advisor to Tri-Sector Associates, a Pay-For-Success incubation and structuring firm. She had also consulted with Johnson & Johnson to implement its new CSR strategy in North Asia, Southeast Asia, South Asia and Australia/New Zealand.

Before her journey into the civic sector began by starting a social enterprise advisory service in Asia's social economy's early years, Patsian held regional senior executive roles in Bankers Trust Company, Deutsche Bank and State Street Bank based out of New York, Hong Kong and Singapore.

Patsian is married to Johann Annuar, co-founder and Executive Director of Engineering Good, and they have two lovely daughters who cannot wait to change the world. They are based in Singapore.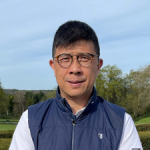 Mark Lien
Management Committee (Independent)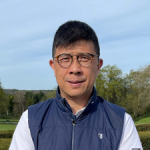 Mark Lien
Management Committee (Independent)
Mark Lien is a Managing Director at Lazard Asset Management. He has been investing in the emerging markets globally for more than two decades. In his travels to the developing economies and interaction with corporates and individuals, he has taken a deep interest into how financial literacy and gender equality has reduced poverty and improved economic well-being, enabling many to be self-sufficient and aspire to a better life.

Mark is a Board Member of Wah Hin & Co, the Lien Family Office, in addition, to holding other board responsibilities within the family group. Prior to Lazard Asset Management, he also worked with Harding Loevner and Citigroup. He has an MA in Economics from the University of Cambridge and an MBA from Babson College.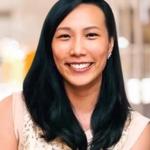 Cheryl Chen
Management Committee (Independent)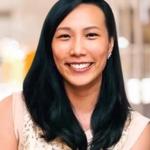 Cheryl Chen
Management Committee (Independent)
Cheryl Chen is the Director of Corporate Responsibility and Sustainability for Asia Pacific at S&P Global. She leads the efforts in the region with S&P Global Foundation grant programmes and partnerships, employee volunteerism and corporate ESG practices. She was previously Vice President, Head of Corporate Citizenship for Citi Singapore, and has more than 10 years of experience in corporate social responsibility and cross-sector partnerships.

She has been serving as a District Councillor with the South East Community Development Council since 2014 and is currently an advisory committee member of the National Youth Fund. In 2019, Cheryl was part of the pioneer cohort of Obama Foundation Leaders: Asia-Pacific program, a one-year leadership development and community engagement initiative seeking to inspire, empower, and connect leaders from across the Asia-Pacific region.

Cheryl graduated with a Double Degree, holding a Bachelor of Science (Economics) and Bachelor of Business Management (Major in Finance) from the Singapore Management University (SMU), and obtaining a Master of Social Science at SMU in 2015.