Women in Entrepreneurship Incubator 2023
Organisations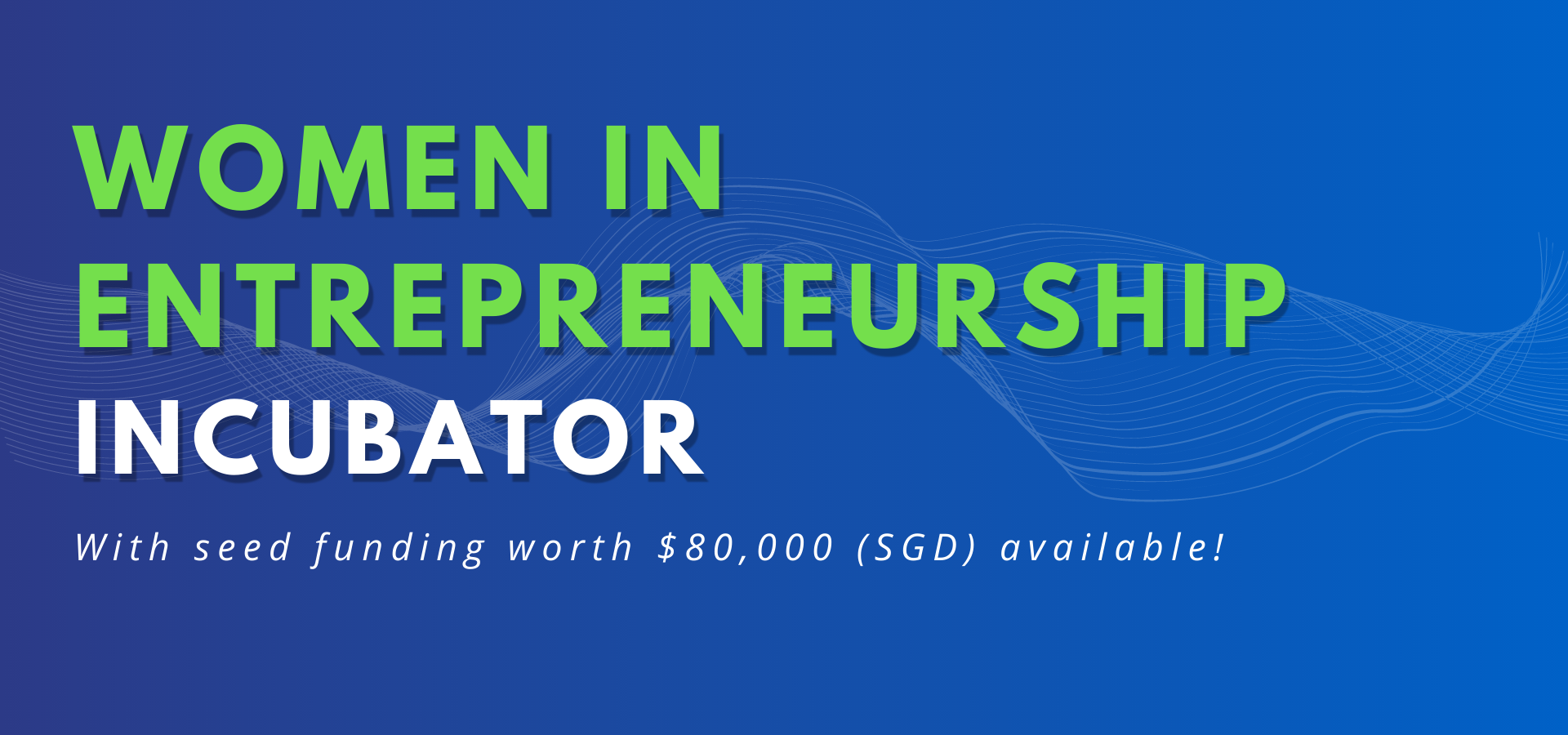 The Women in Entrepreneurship Incubator, powered by Singapore Management University and Standard Chartered Bank, provides female-led startups and aspiring entrepreneurs with training, mentoring, and seed funding.
During this programme, up to 20 female entrepreneurs from 10 early stage impact-focused startups will be invited to undergo a series of masterclasses, mentoring, and pitching to be awarded with seed funding for their startups. The 10 teams will also receive post-programme support from the organising team at SMU, the Lien Centre for Social Innovation.
This programme seeks to focus on two areas of entrepreneurship development for its participants:
The innovative entrepreneurial mindset, regardless of whether one is starting a business, that employs tools like user-centered design, technology, and other approaches and methods, applied to problem-solving for self and society; and
The social entrepreneurship journey, relating to the process of becoming more effective social entrepreneurs through personal and professional development.
Applications closed on 1 September 2023, 11.59PM.
This programme is part of Futuremakers by Standard Chartered, the Bank's global initiative to tackle inequality by promoting greater economic inclusion for disadvantaged young people.