Changemakers' Café - Unpacking Migration & Vulnerable Communities
Seminars and Conferences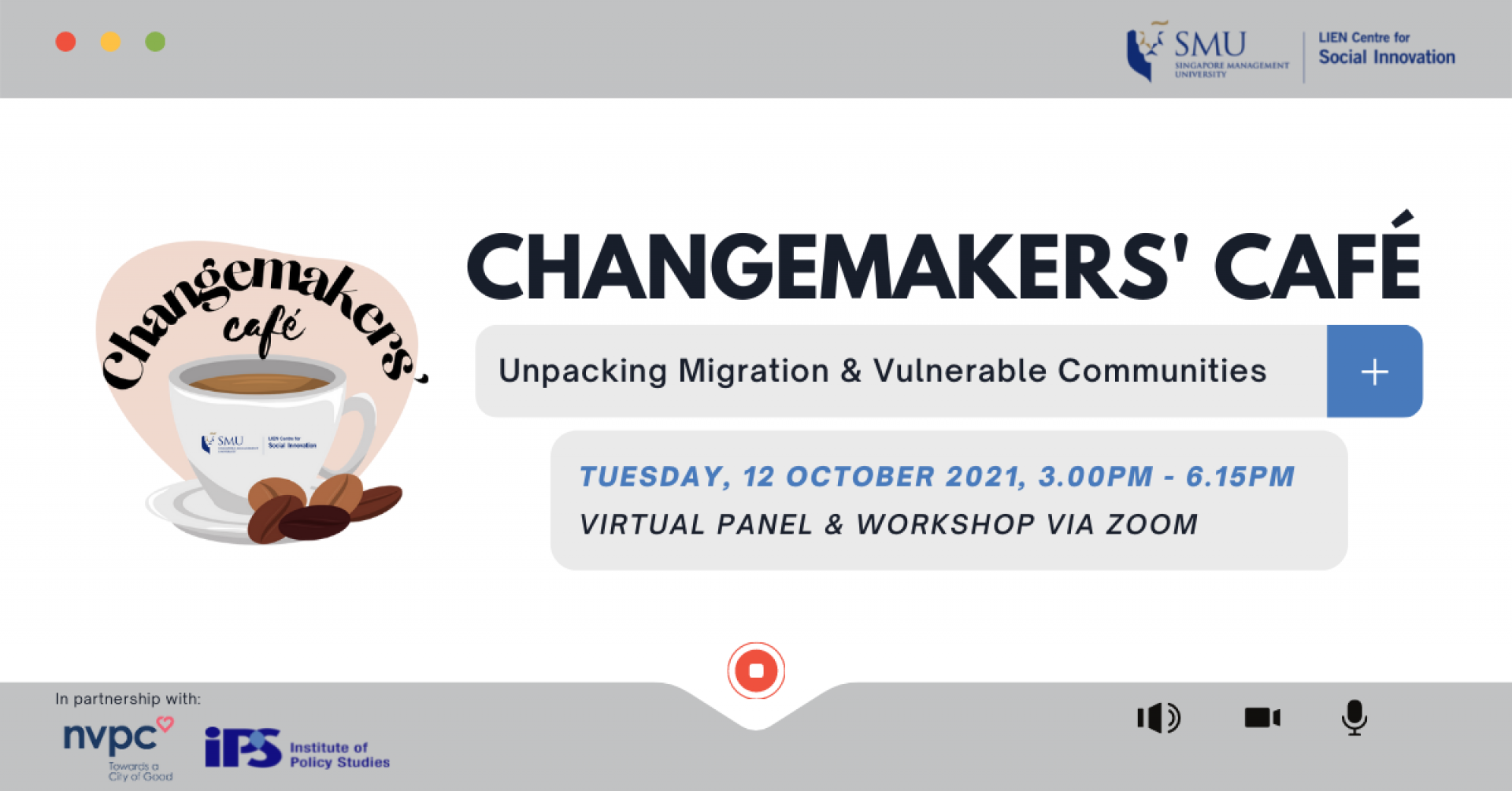 In partnership with the National Volunteer and Philanthropy Centre and the Institute of Policy Studies, the Lien Centre for Social Innovation is proud to present:
The Changemakers' Café is a platform where thought & action leaders, and changemakers around the world can come together to explore the dynamics of complex, wicked problems.
Join us for our very first brewing session on 12th October 2021, as we learn more about the vulnerable communities in Singapore and how social innovation plays a role in addressing the challenge of essential migration.
Save the Date: 26 August 2021
Time:
Panel (3.00PM - 4.00PM) | Workshop (4.00PM - 6.15PM)
Venue: via Zoom (Link will be provided in the confirmation email)
Registration for the event has ended. If you are interested in the contents covered in the event, head on over to our Social Space Magazine for the full webinar.