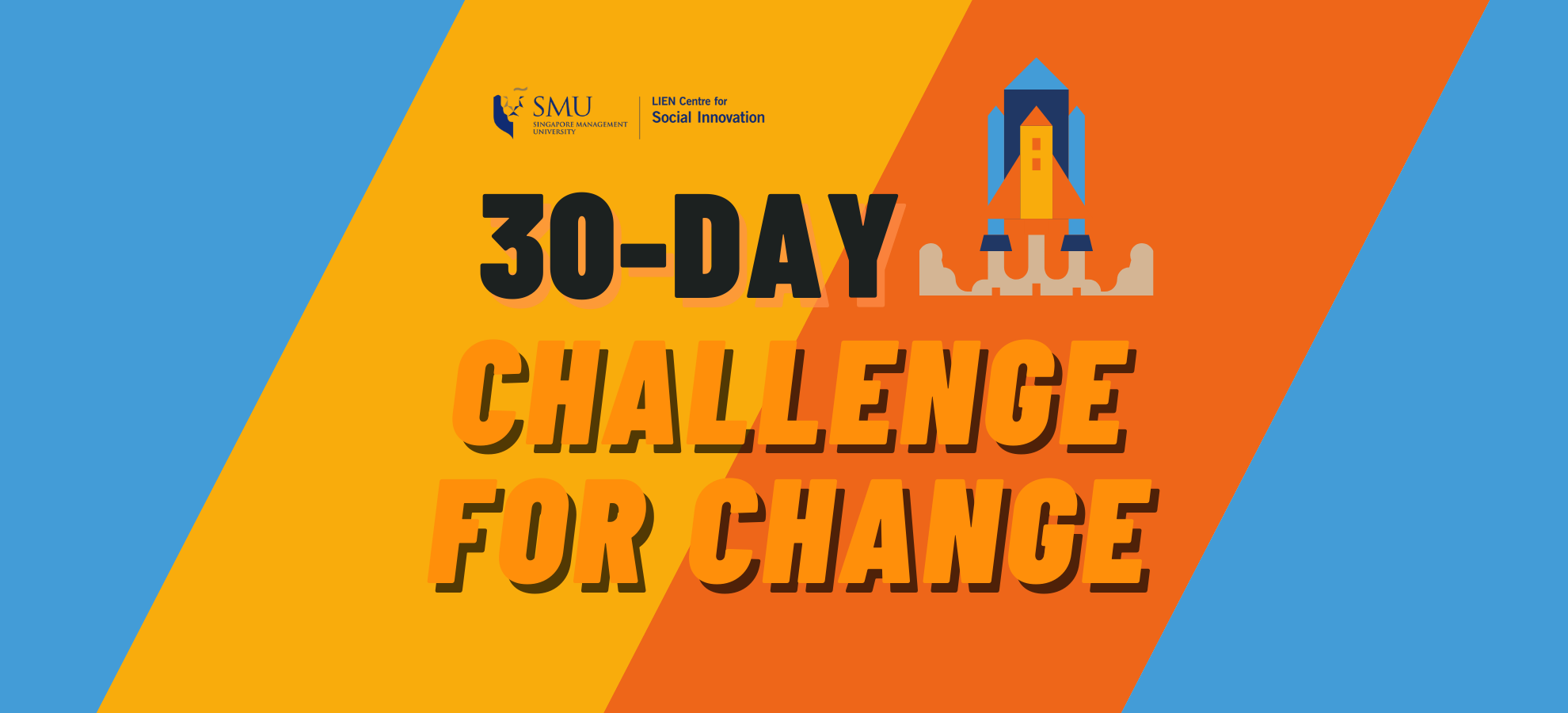 Sometimes when we spot a problem, we immediately think "someone else will fix that, it's their job." But actually it's often up to you, to us, to step up with a repair - and turns out, this is good news. It's actually where the fun starts!
---
Welcome to the 30-Day Challenge For Change!
In this course, you will watch 30 minutes of video, but far more important are the 100 minutes you will spend on reflecting, planning and writing. You will set up an online Changemaking Journal designed to record your ideas throughout the course that you can continue to refer to afterwards.
Share the link to your Changemaking Journal with your coursemates on Padlet, here: https://padlet.com/liencentre/30DayChallengeForChange
How do I set up a Changemaking Journal?
You can try…
Google Docs/Slides: Create a Google account, then create a document/slides and share the link. Make sure the share settings are set to "Anyone with the link can view".
Social media posts: You can post your writing on social media and share your progress with your friends.
Wordpress or Medium blog: This is a good platform if you want to maintain a permanent, public record of your changemaking work and continue to develop it after the course.
How does the course work?
After watching each video, complete the relevant mini challenge by completing the worksheets in your Changemaking Journal. Make sure that your work can be viewed publicly so that we can all learn from it!
Everyone can be a changemaker–so everyone is welcome to participate!
Welcome to the 30 Day Challenge for Change
For a limited time, we have 5 x SG$100 dollar vouchers from The Art Faculty to give our budding changemakers! To be eligible, you have to:
Complete submission of responses to all 6 mini challenges by 31 August 2022, 23:59 to Padlet.
Demonstrate thoughtfulness in your responses
BONUS: To increase your winning chances, spread the word!

Share your mini challenge responses on social media, with the hashtag #30DayChallengeForChange and tag us on Facebook, Linkedin or Instagram! If your account is private, you can also DM us screenshots of your posts/stories.
Hint: You might consider making a carousel post or IG Story, taking a short video or picture as evidence of your first step toward change!
Don't forget to have fun!
If you have any queries, please contact us at liencentre [at] smu.edu.sg
Scroll down for the complete series of #30DayChallengeForChange videos!
Social Innovation & Changemaking basics
What is social innovation and what does it look like?
---
What is Changemaking, and what are changemaking skills? Why are they important and how are they useful?
---
Complete your first mini challenge as part of the #30DayChallengeforChange
---
Moving towards action - Opportunity Spotting
Introduction to opportunity spotting
Have an itch to make a change, but not quite sure where to start? Spotting opportunities is a good first step to scratching your changemaking itch!
---
Opportunity spotting: What can you observe, and what is your desired state?
Use LCSI's simple frameworks to observe the world around you and think about your vision for the change you'd like to see!
---
Moving towards action - Resource mapping
Take stock of what resources you, your close connections, and community have to help you think about the change you can create.
---
Moving towards action - Ideating
Ideation: By pulling together your input from previous videos, and using the ideation framework from LCSI, you can start coming up with ideas to move towards your desired state.
---
Idea selection: It's time to get ruthless and realistic - you can use the impact-achievability grid to decide on which ideas you can actually work on.
---
Moving towards action: Executing your change initiative
Project planning: The value of an idea lies in its execution. LCSI has a simple project planning framework to help you think about what you need to do to kick off your change initiative
---
Project planning and final challenge: What is one small step you can take to start your change initiative?
---
Resources
Click on the following images to download the respective worksheets that will be helpful for your #30DayChallengeForChange!
Download the worksheets as powerpoint for easy editing.
Worksheet 1: Opportunity Spotting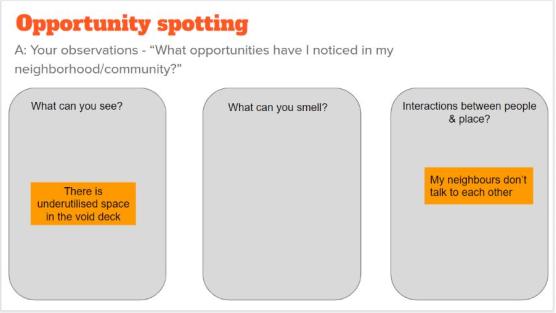 Worksheet 2: Resource Mapping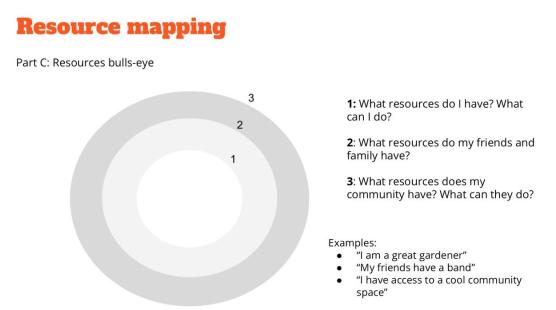 Worksheet 3: Project Ideation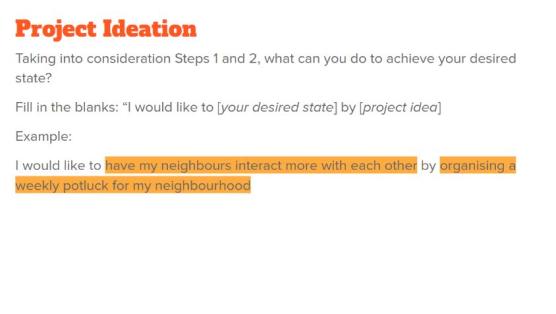 Worksheet 4: