Impacthon: Youth E3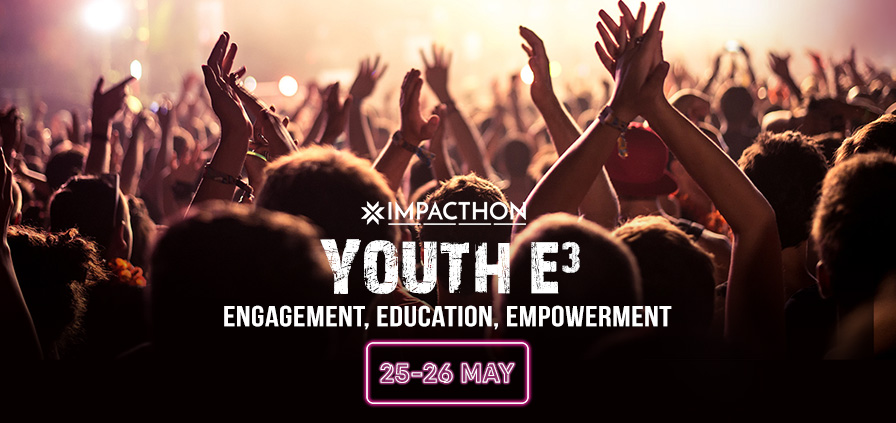 Date: 25 - 26 May 2019
Time: 09:00am - 6:30pm
Venue: Singapore Management University, Administration Building Level 6 (map)
Price: Students - $6.00 | Public - $10.00 Get Tickets
---
The IMPACTHON is a 2-day hackathon organised by the Lien Centre for Social Innovation that brings together social innovators, changemakers, thought leaders and youths from various backgrounds to tackle real-world issues and societal challenges. The theme for this IMPACTHON is "Youth E3: Engagement, Education, Empowerment" where we aim to tackle youth-centric concerns surrounding:
Strengthening youth engagement by building resilience in their communities;
Developing youth ownership and leadership through capacity-building programmes and initiatives;
Providing opportunities for youths, as change agents, to impact their own lives and the lives of others in their communities.
---
What To Expect
You will have the opportunity to hear from youth organisations about their initiatives and challenges, and work together in teams to define a problem statement. Each team will then ideate, prototype and present your solutions to a panel of judges at the end of the IMPACTHON. Along the way, there will be experienced mentors to guide you along and provide feedback.
---
Who Should Attend
People with a passion to #DoGood and solve real-world problems
Social service organisations tackling issues specific to youth
Community groups, startups and youth-centric social enterprises
Corporations committed to positive social impact
Youths who want to contribute to meaningful impact
---
Supporting Partners:

Saturday, 25 May 2019 - Day 1
(lunch will be provided)
09:00am Registration
09:30am Opening Remarks by LCSI
10:00am Research Sharing by LCSI
10:45am Breakout Discussions
Idea Pitching
Team Formation
12:45am Lunch
02:00pm Design Innovation Crash Course
03:00pm Project Team Breakout
05:45pm Keynote: REACH Youth Service
06:30pm End of Day 1
---
Sunday, 26 May 2019 - Day 2
(lunch & dinner will be provided)
10:30am Registration
11:00am Keynote: Enactus Singapore
11:30am Project Team Breakout
12:00am Lunch
01:00pm Project Team Breakout
02:30pm Team Presentations
05:00pm Panel on "Youth E3: Engagement, Education, Empowerment"
06:30pm Dinner & Closing
Speakers & Judges
Joe Chan
Social Worker | Counselor | Coach
A social worker for the past 14 years at REACH Community Services Society (RCSS), specialising in working with children and youths in the community. Joe enjoys the challenges and thrills of this work starting as a case worker himself overseeing individuals, families and programmes till today where he is heading REACH Youth Services of RCSS in a few locations. With his dedication to coach his team of social workers, counselors and youth workers, the team reaches out to over 500 youths every month all over Singapore through its holistic services and programmes.
---
Hwee-Xian TAN
Assistant Professor of Information Systems (Practice), SMU
Hwee-Xian TAN is an Assistant Professor of Information Systems (Practice) in the Singapore Management University (SMU), Singapore. She co-leads the SmartBFA (Smart Accessibility & Mobility for Barrier-free Access) team, which aims to find barrier-free access routes for Singaporeans through crowdsourced sensor data. She is also involved in the PICARY project, which is an enabling platform for integrated care for at-risk youths. A computer scientist by training, she is passionate about use of technology for social good and inclusive societies.
UNDERSTANDING NEEDS OF YOUTH AT-RISK IN SINGAPORE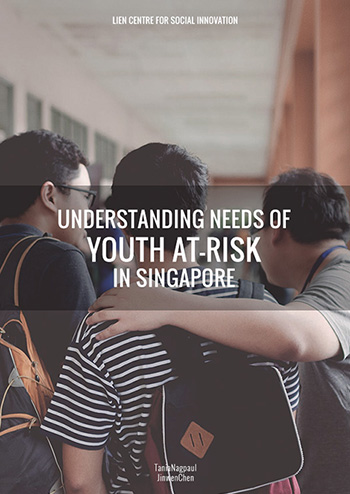 Commissioned by Caritas Singapore, this research project investigates the needs of youth at-risk from the perspectives of social service providers and the youths themselves. It uses the self-determination perspective to understand the youths' biological needs and psychological needs, such as autonomy, relatedness and competence.
The research sheds light on several questions through personal interviews and surveys:
What needs are important for youth at-risk?
How do youths experience the social service programmes and to what extent are their needs met?
What factors contribute to resilience and well-being among the youth?
What are the overlaps or gaps between social service organisations and youth perspectives on pertinent needs of the youth?
The research findings highlight the importance of the psychological need for autonomy and relatedness in bridging the gap between social service provision and youth expectations. It also makes recommendations for intervention researchers and practitioners.