Conference On The Move (COTM) II: Jamiyah Nursing Home
Friday Dec 27,2019 | Programmes
Jamiyah Nursing Home (JNH), tucked away in the west coast of Singapore, hosted the COTM on 6 December to close out the year with an illustration of thoughtful care, innovation and partnerships – all curated to create a dignified, quality care experience for their elderly patients and the staff who take care of them.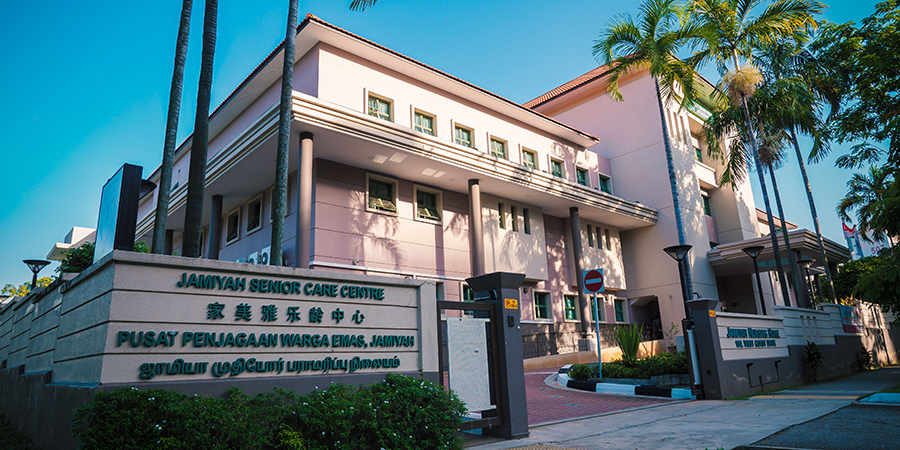 Conference On The Move (COTM) is a unique and innovative conference design where conversations are convened several times per year, right in the community and at the front lines of social change. This gives opportunities to participants to experience up close and personal how diverse agents of change (both individuals and organisations) are hands-on champions for positive social impact. COTM is convened as part of the Shirin Fozdar Programme, by the Lien Center for Social Innovation at Singapore Management University.
While the hospitality of the JNH management and personnel was warm and gracious, also striking was the diversity of the COTM participants who came from various walks of life; members of the Rotary Club Singapore, senior management of Ageing Asia Alliance & MINDS, gerontology students, caregivers and mum of a physically challenged teenager.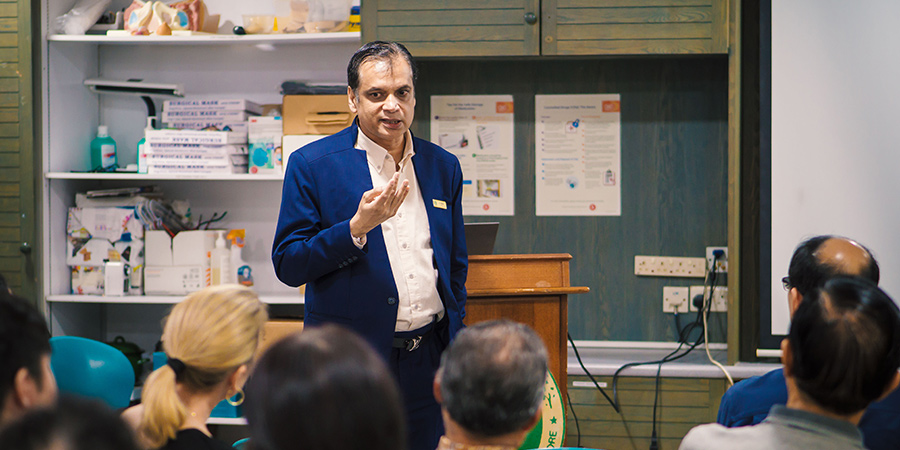 Mr. Satyaprakash Tiwari, director of JNH shared the ethos of the home, which focuses on community engagement in taking care of the elderly. He believes partnering with others across the public, private and social sectors is vital to develop and deliver superior services and a welcoming environment. Apart from providing quality care to the elderly sick through the residential services of their dementia ward, he highlighted a slew of community based services that provides a more holistic approach to the elderly and their support systems. These include a Community Befrienders' Programme, senior care center, resident volunteer opportunities, and integrated home and day care.
The openness of the nursing home management to socially innovative approaches (multi-sector partnerships, robotics, continuous improvement for care and living spaces) as a vehicle to provide quality care was noteworthy, which encouraged many questions and lively exchanges with the management as well as across participants. Lively discussions on the potential for student internships, capturing stories of the home's innovative approaches and case studies of beneficiaries whose lives have benefited from the services were some of the ideas sparked, with management keen to further explore.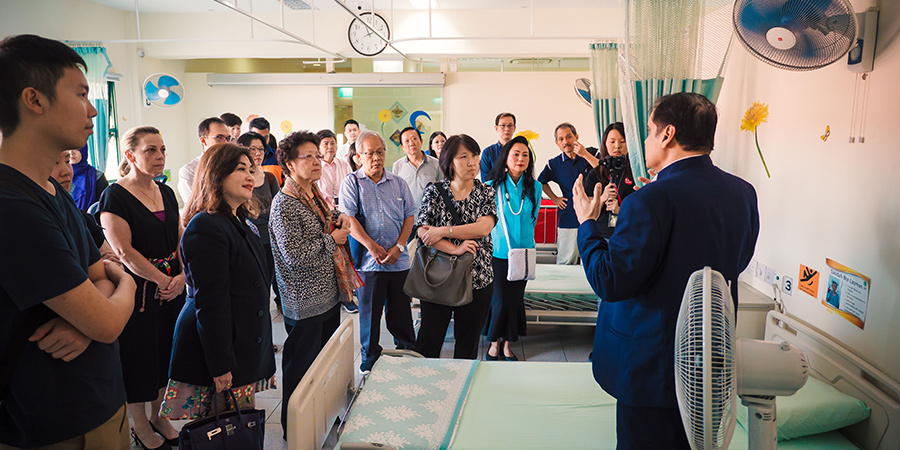 A guided tour of the entire facility provided compelling evidence of the home's devotion to its intended purpose with immaculate attention to detail, friendly staff and personalised care for the residents and daycare beneficiaries. Watch this short COTM video to glimpse the happenings of the visit:
A core value of the Lien Centre for Social Innovation is to provide a safe space for exchange of ideas and the forging of new relationships and connections. The Shirin Fozdar Programme is a distinctive vehicle to do just that, connecting shared passions and interests between various individuals and organizations who can benefit, learn and grow with each other.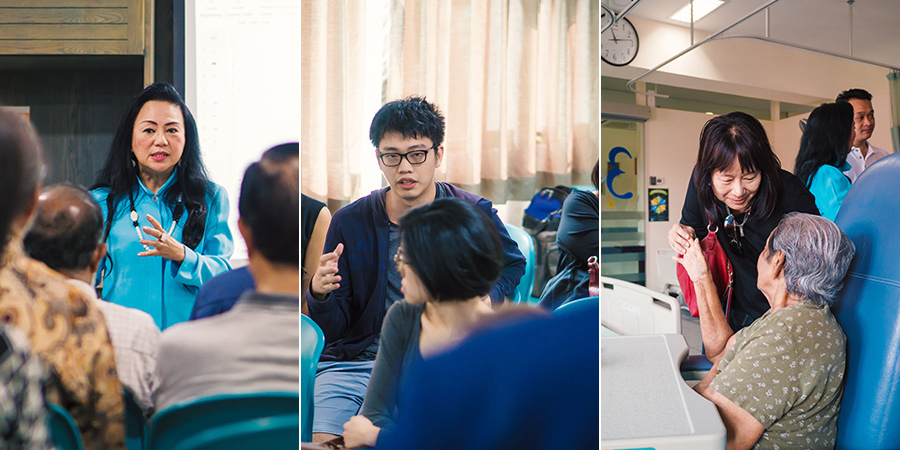 Find more COTM II photos on our Facebook page
The Shirin Fozdar Programme was established in honour of Mdm Shirin Fozdar, a pioneer of women's rights in Singapore. Since 1993, SFP's initiatives include educational, training and capacity-building opportunities in fields that are beneficial to disadvantaged women in particular. Our hope is to grow SFP within and outside of Singapore by engaging academics, students, professionals, businesses, government, non-governmental organisations and social communities to collectively strengthen community resilience and stewardship. Watch our website for 2020 Conference On The Move and other programmes.