An Appetite for Giving: Interning At Food From The Heart
Monday Aug 19,2019 | Programmes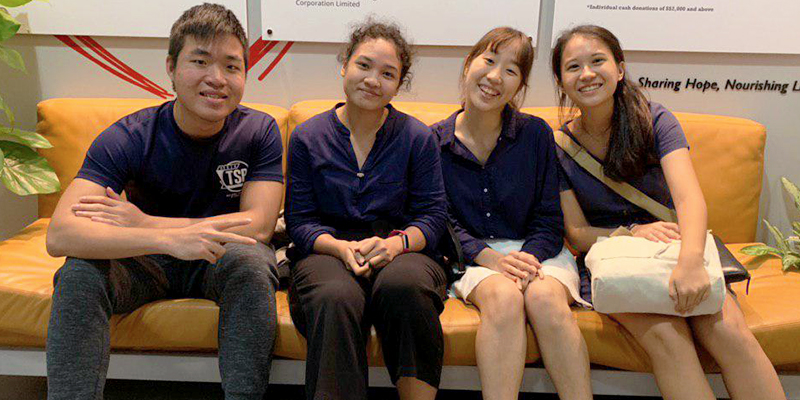 My name is Fadhillah and I am a final year Business student at Singapore Management University (SMU). I am also a national Judo athlete and was the previous captain and President of the SMU Judo club. In my free time, I try to give back to the community and led an Overseas Community Service Project (OCSP) to the Philippines last year. As an operations major, I enjoy analysing situations and thinking of ways to improve efficiency and sustainability. Thus I embarked on a 10-week internship at Food from the Heart (FFTH) as a Community Project Associate, as part of the SMU-TCTF Summer Attachment and Industry Learning Programme.
Q. How was it like working in the social sector? Was it very different from what you expected?
I had a wonderful experience working at FFTH and I'm grateful for the opportunity to have done so. Although I went into the internship with no expectations, I must admit that I had some pre-conceived notions about the social sector – that organisations lacked the manpower, resources and capabilities which are available in the private sector. Whilst it is true that they operated leanly, I was surprised at how professionally run FFTH was. It was also very inspiring to see my colleagues all working toward the common goal of reducing food insecurity in Singapore.
Q. What did you like most about the internship?
FFTH is a rather small organisation and has a flat hierarchical structure and I liked how this opened many opportunities for me to learn. There, I was treated like a full-time staff and had the opportunity to ask questions and learn from the different divisions. I was able to contribute to the CSR, fundraising, marketing and finance departments and the warehouse stocktaking and volunteering operations. On my last week, I even had the opportunity to go for a route run to collect donated food items from NTUC, one of our partners. This freedom allowed me to really learn how FFTH ran its operations from the planning to execution stage.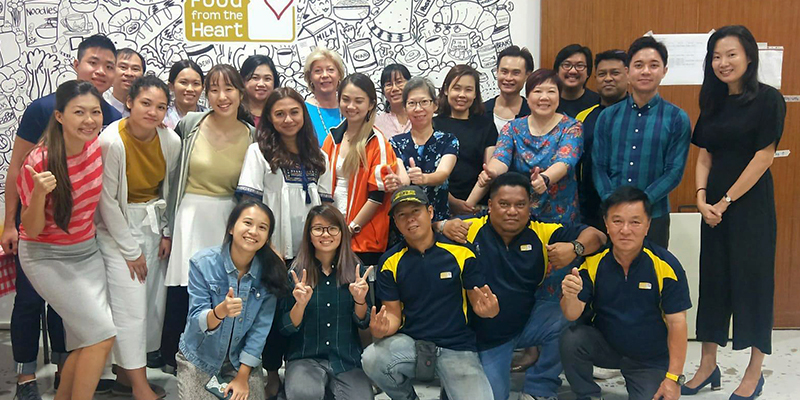 Q. What did you learn during this internship?
If I had to highlight just one thing, it would be learning how to step out of my comfort zone. In the first place, most of my peers would not be very keen on even interning in the social sector so for me, choosing to do so was a little unorthodox. Further, I was tasked to cover a full-time colleague even though I had only been in FFTH for a week. Although I was a bit anxious, I would not have been able to learn as much as I did if I did not embrace the challenge.
Q. Tell us about a project that you worked on (or initiated) during the internship.
On my first day, I was told that I had to cover for the Senior CSR Executive who would be away for 2 weeks. Although I felt a little apprehensive since I was so new to FFTH, the overall experience was challenging but insightful. Through the 2 weeks of liaising with corporate organisations and arranging CSR opportunities, I initiated the creation of a corporate volunteer portal which could significantly reduce the cumbersome manual aspects of the Senior CSR Executive's job scope. In my search for new sources of food donations, I reached out to MCSTs and religious organisations and was able to gain new partners for FFTH.
Q. What advice do you have for your peers going on an internship?
I see an internship as a huge learning opportunity to value-add yourself as well as a way for you to value-add the organisation you're in. I think it's good to have in mind a few things you want to take away from the internship before it starts, but also be mindful of the things you may pick up on the job. Be excited to see how the theory you've learnt in school plays out in a real-life organisation. Stay curious, ask questions and try to question yourself too.