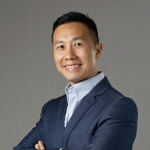 Steve Loh
Executive Director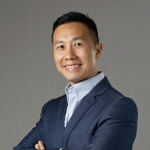 Steve Loh
Executive Director
Steve Loh is the Executive Director of the Lien Centre for Social Innovation at the Singapore Management University. He is passionate about serving, preferably where the needs are most dire.

He has invested his last decade-and-a-half into pioneering long-term, sustainable solutions to critical needs in a wide range of communities. From Singapore to Papua New Guinea (and several nations in-between and beyond), Steve seeks out evidence-based social issues and solutions to innovate bespoke initiatives that leave a legacy of positive impact.

Before coming to SMU, Steve was the Chief Executive Officer at the YMCA of Singapore, a youth-focused IPC charity that also runs several social enterprises in the hospitality and education sectors.

He brings a unique blend of management, entrepreneurial and leadership experience which he gained from international ventures, social services, and the media industry. Steve also garners substantial expertise in managing profitability with sound operations, instituting good governance and business restructuring, with the emphasis on people value and people development in the social enterprises he has run.

With a significant 10 years of leadership experience in an international NGO, Youth With A Mission (YWAM), and a locally registered charity, Mercy Centre, Steve helmed a threefold portfolio as director of YWAM Training and YWAM Medical Ships and CEO of Mercy Centre.

An avid entrepreneur himself, Steve founded and managed his own company, Scribe Media, for seven years. He has also worked for a global media organization, Transworld International, IMG as a senior producer/presenter. He began his professional career as the News Editor & Head of Department at Power 98FM, a radio station sanctioned by the Ministry of Defence. Steve is also a qualified Emergency Medical Technician (EMT) and currently volunteers as an auxiliary officer in the Singapore Civil Defence Force Emergency Medical Services, operating as an ambulance medic.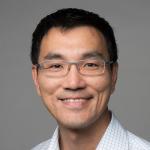 Ho Han Peng
Associate Director, Programmes & Operations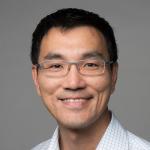 Ho Han Peng
Associate Director, Programmes & Operations
Han is interested in a spectrum of sociocultural issues in contemporary and historical societies, particularly in relation to social organisation and change, empowerment, and identity formation. The research he has undertaken includes the relevance of museums in addressing community-interest issues; the transmission and transformation of meaning in historical objects through non-textual communication; and non-financial factors in the transfer of wealth through the construct of "ritual economy". His experience in managing academic, commercial, and other projects has brought him to many locations, not least to windowless storage rooms and frigid libraries, the open fields of rural China, and other situations where the mundane, curious, and fascinating come together in unexpected ways.

Han read Sociology, History, and Philosophy at the National University of Singapore, and received a Postgraduate Diploma in Education from Nanyang Technological University prior to teaching for several years in Singapore and New York. He also holds advanced degrees in Asian Studies and Heritage Studies from the School of Oriental and African Studies, University of Cambridge, and Columbia University.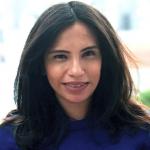 Dalvin Sidhu
Senior Programme Manager (Research)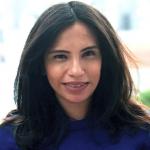 Dalvin Sidhu
Senior Programme Manager (Research)
Dalvin comes from a research background, with particular focus on qualitative research methods. Her interest lies in exploring social needs in the community. Before joining LCSI, she was completing her doctorate, which focused on strengthening the family unit of adults with intellectual disabilities in Singapore, at Nanyang Technological University (NIE/NTU). She obtained her Masters in Social Sciences (Political Science) from the National University of Singapore (NUS).

Possessing training in political science has advanced her analytical thinking skills, more specifically, the ability to understand components of complex problems and synthesise themes from these complex issues. These skills have been beneficial in her work as a researcher where she has been involved in analysing a diversity of data sets.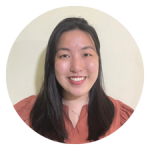 Drusilla Quek
Assistant Manager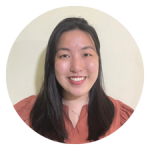 Drusilla Quek
Assistant Manager
Drusilla is a Assistant Manager at the Lien Centre for Social Innovation. She supports administrative operations and manages various events hosted by the Centre. She comes with a background of events planning and project management. Prior to joining Lien Centre, she assisted the Chingay Parade Production Team in the planning, organisation and execution of the Chingay Parade in 2015 and 2016, as well as during the SG50 National Day Parade in 2015.

Drusilla graduated with a double-major degree in English Literature and Art History from Nanyang Technological University's College of Humanities, Arts and Social Sciences. She also holds a Diploma in Integrated Events and Project Management from Singapore Polytechnic.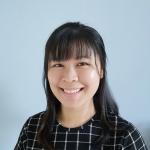 Ng Weng Lin
Assistant Manager (Research)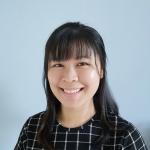 Ng Weng Lin
Assistant Manager (Research)
Weng Lin is a research executive with a background in psychology and experience in youth mental health research and in early intervention for children with special needs. Her interests include mental well-being, education and internet doxing behaviours. As an individual in a larger movement of social innovation, she is hopeful for the future and strives for continual, positive change.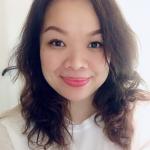 Shirley Pong
Senior Manager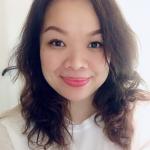 Shirley Pong
Senior Manager
Shirley is a professional office administrator with years of experience in multinational corporation, private and non-profit organisations. She comes with a rich background of providing management and administration support across various industries including financial, training, mortgage, research and higher education. Prior to joining Lien Centre, she supported programme and research development works at Canada's International Development Research Centre (IDRC), South East and East Asia Regional Office, Singapore.

Shirley has a Bachelor of Arts in Psychology with Business from the Singapore University of Social Sciences (SUSS). She also holds a Private and Executive Secretarial Diploma, and a Diploma in Management Studies from SIM University. She is passionate about social issues and hopes to facilitate a positive social change in Singapore and Asia through effective and efficient administration.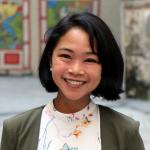 Tasnim Abdul Hadi
Programme Manager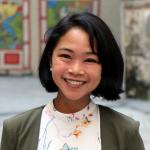 Tasnim Abdul Hadi
Programme Manager
Tasnim is a Programme Manager for Systems and Design Thinking at the Lien Centre for Social Innovation. She has broad experience working in the social sector, focusing on social innovation and the intersection between social impact and business. Tasnim is passionate about using design thinking and other learning tools to activate people to bring about social change.

Prior to joining the Centre, she managed a private philanthropic fund, mentored NGOs and social enterprises in Malaysia and was part of the founding team for Malaysia's first collective impact initiative. Specific subject matters that she has worked on include urban innovation, placemaking, and venture philanthropy. Tasnim holds an MBA and Lean Six Sigma Green Belt from the University of Oxford and is a World Economic Forum Global Shaper.