Social Conversations: Understanding Responsible Work and Learning
Friday Oct 02,2020 | From Our Office
The COVID-19 pandemic has changed the way we live, work and play. From SafeEntry check-ins to compulsory mask-wearing, this new way of life has become a norm. With more talk about social responsibility, we have also become more socially aware than before, and conscious of how our actions can impact others.
As part of Earthfest Singapore, the Centre for a Responsible Future partnered with the Lien Centre for Social Innovation to host a dialogue around social sustainability. Titled Responsive/Responsible Work and Learning: Why the Future Starts Now, the hour-long discussion was moderated by Christy Davis, Executive Director of LCSI, and panellists included Melanie Cook, Managing Director (APAC) of Hyper Island, and Dr Kenneth Goh, Assistant Professor of Strategic Management at the Singapore Management University.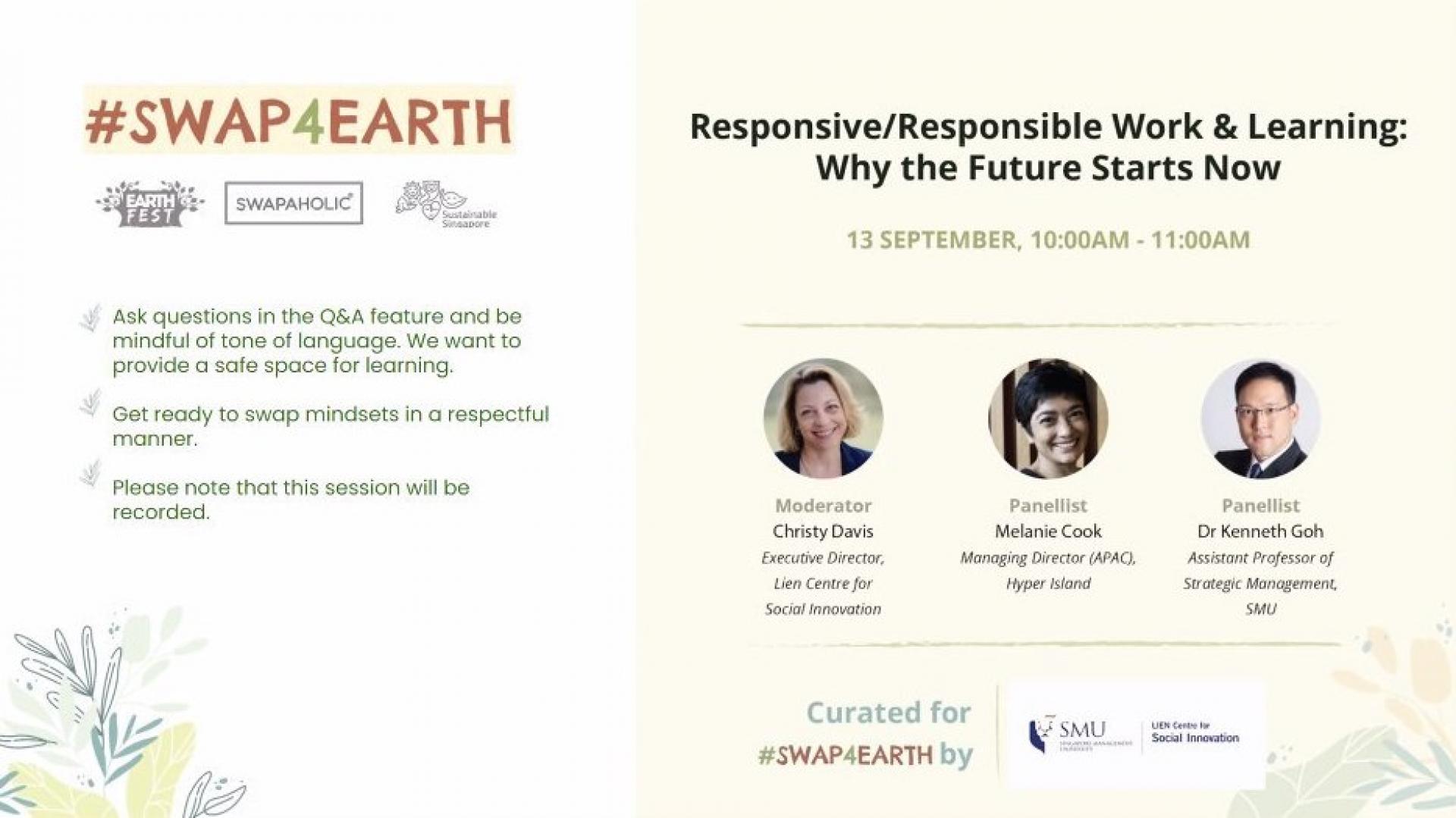 Christy kickstarted the session by asking the panellists to define social consciousness, and how it related to responsive and responsible work and learning.
"I believe social consciousness is about actionable wisdom," Melanie replied. "It's our chance to democratise the power that can make change. It creates the environment that leads people into a future that becomes equitable for all."
Adding on to that, Kenneth said, "It's a different logic of organising that departs from the paradigm of organising to maximise profit—to one that maximises shareholder value in the long term." He went on to explain that social consciousness in the area of responsible workplaces is very much about social sustainability. It focuses on the longer term, instead of short-term results.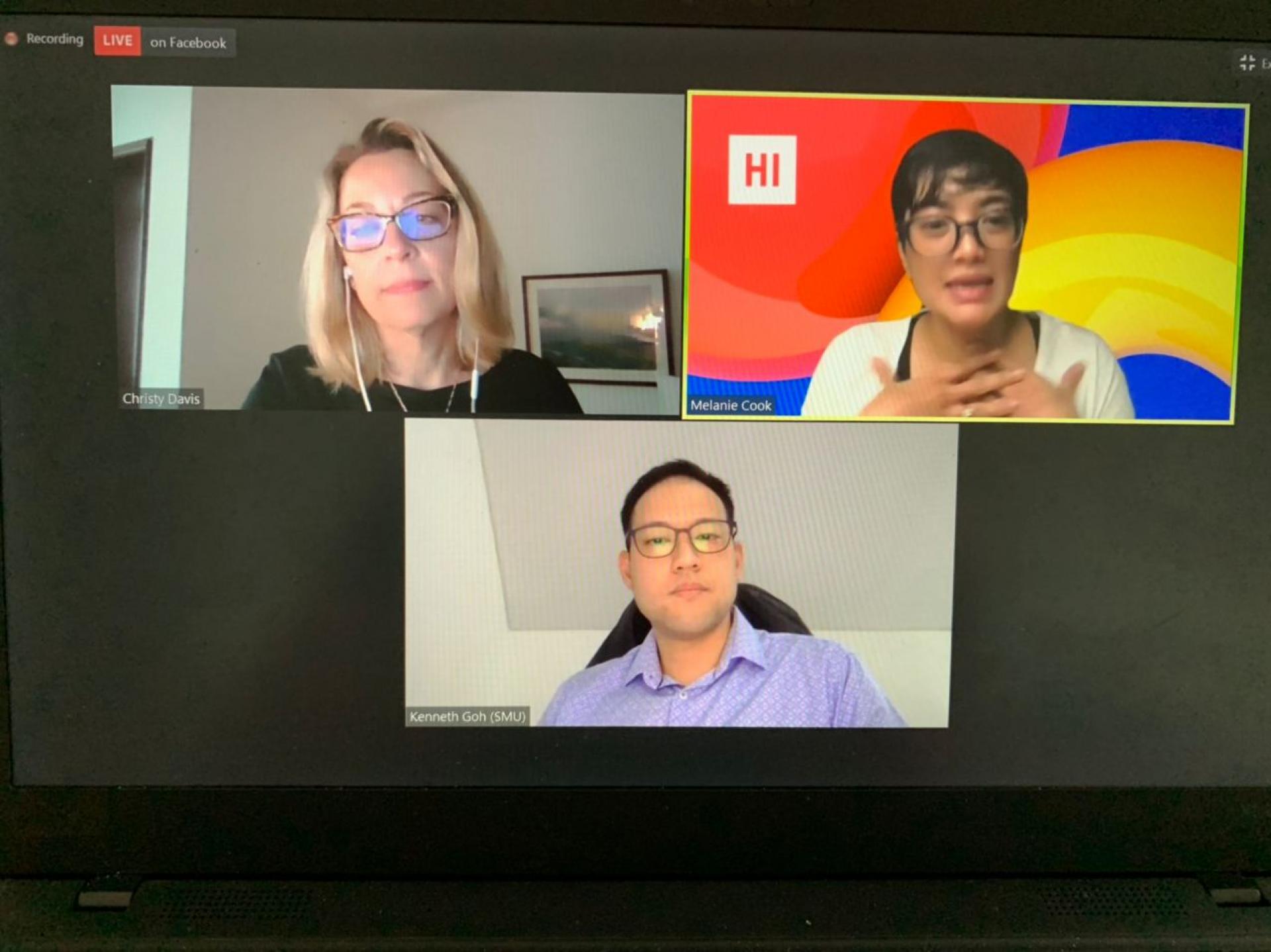 "It's the idea of shifting away from making decisions purely on the basis of maximising profit, to one that also takes into consideration all stakeholders," said Kenneth, citing low-wage workers as an example. "How can we reconfigure the organisation in such a way that it accounts for both their abilities and constraints, instead of just thinking about how we can extract the most value from employees?"
Attendees were then asked to participate in a virtual poll that invited them to share their thoughts about their current pace of life. Many replied that the pace of life has sped up for them, making them feel anxious.
"The answer to the poll is somewhat unexpected," said Kenneth. "With COVID-19 looming over our heads and the economy slowing down, I did not expect people to say that their pace of life has sped up."
However, it was the part where people admitted to experiencing anxiety, that caught his attention. "Research has found that a single event can make people feel excited, or anxious, depending on their approach. Interestingly, this is also largely within their control."
Melanie echoed Kenneth's comment. "A lot of anxiety stems from not knowing what will happen next, which creates tension because we want a specific outcome. But if you focus on the journey and the process of doing something, instead of worrying about whether or not it will end up being the way you expect it to be, then you'll feel energised by it."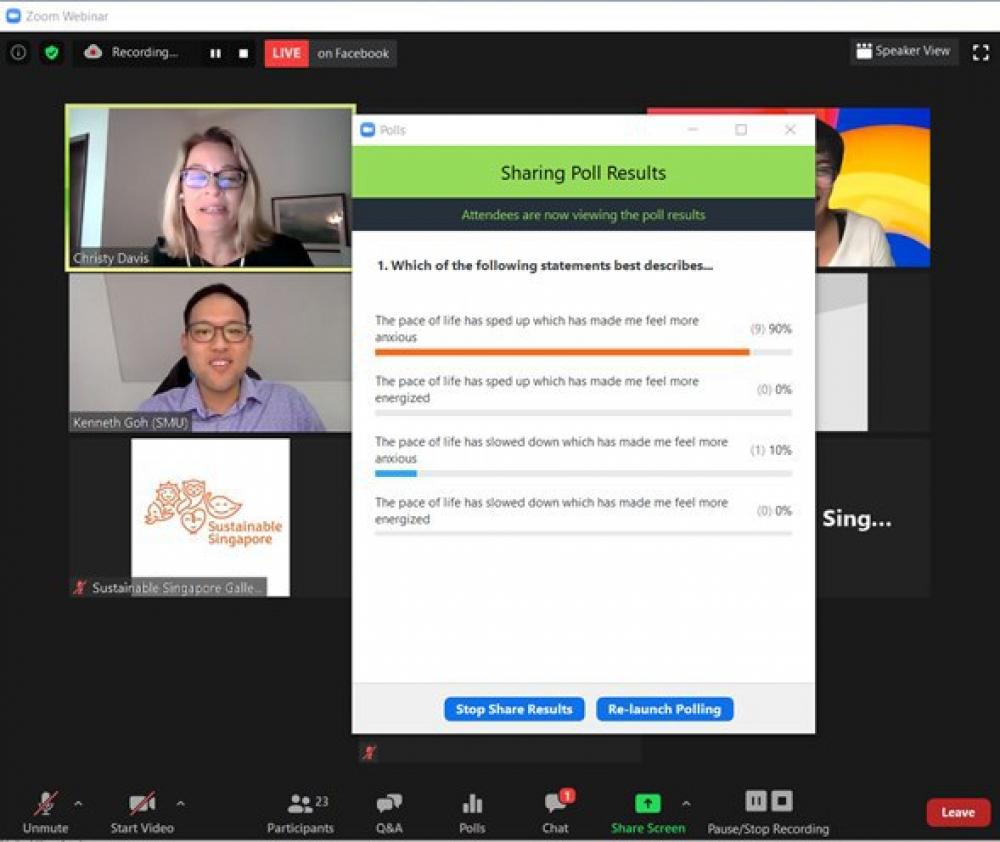 So how can workplaces help reduce anxiety among their employees? Kenneth believed the answer is an organisational culture that has a greater tolerance for imperfection. "There is a lot of emphasis on planning and bureaucratic pressures to implement perfection, but employers need to change their mindsets," he shared. "Instead of seeing imperfection as failure, they need to start treating it as an element of growth."
On this note, Kenneth brought up the trend that in fast-paced, modern societies, it is easy for people to forget the why behind what they do. That is because they have become so fixated on speed, believing more speed generates more profit.
Using a treadmill to illustrate his point, he explained that no matter how fast a person on it is running, they do not actually get anywhere. "As a former competitive swimmer, I used to learn about how we need to be efficient about each stroke, bringing out the maximum distance per stroke. That's productivity," he added. "In today's workplace, a lot of emphasis is on output and quantity. We are so wired to think that more is good, that we have forgotten to focus on how we can bring out the best of each individual's skills and talents."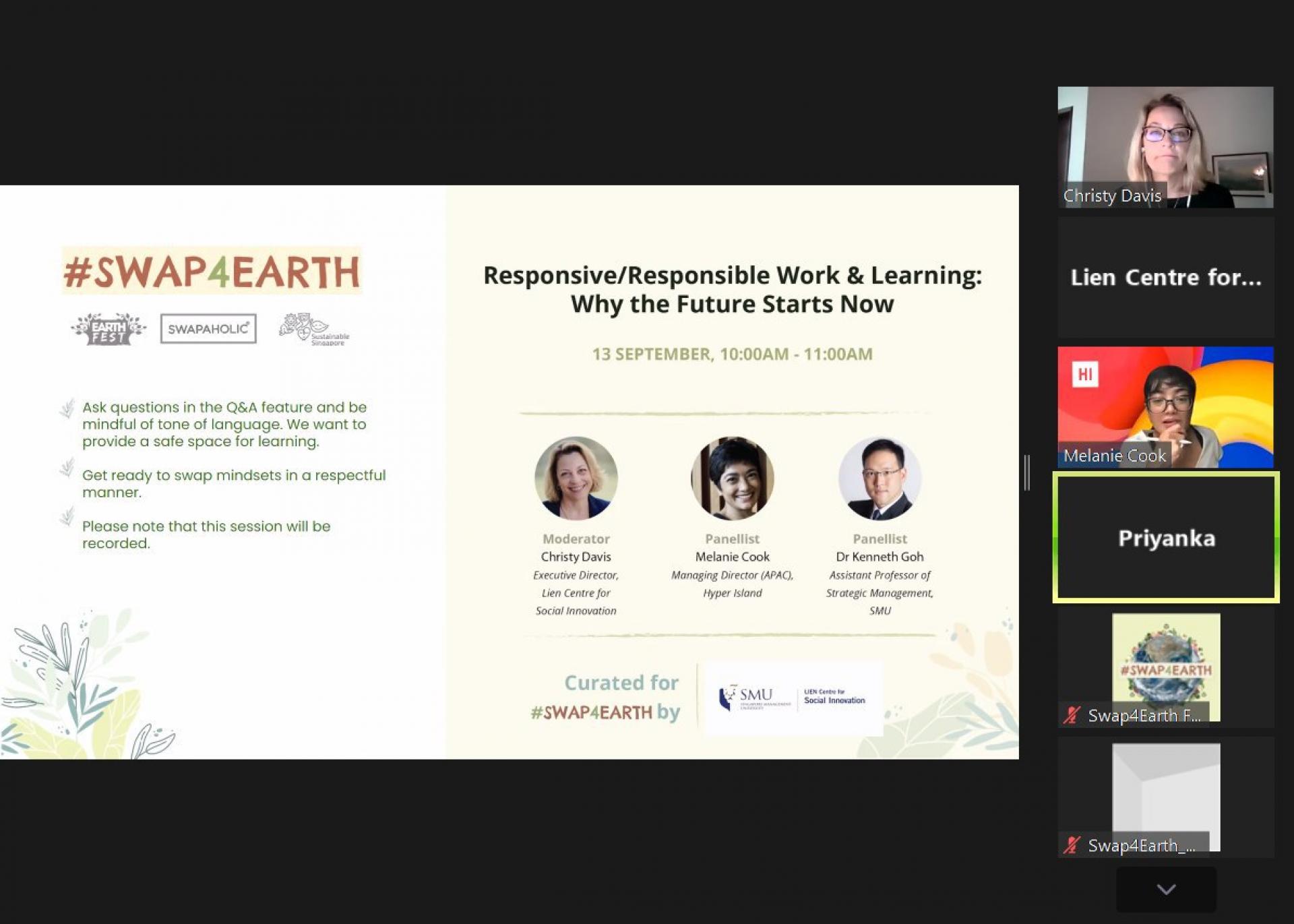 Before the session ended, the panellists shared their little nuggets of wisdom. From a recent study she read, Melanie reminded the audience to never underestimate the power of sleep. "When we sleep and allow our brains to process, we are actually being far more productive. After I recognised this, I've started to allow myself to sleep when I need to."
Kenneth left this takeaway for the participants: "If you want people to thrive, you need to find a way to allow more flexible, individual routines. For workplaces to be attractive, they need to find ways to be more inclusive. Thankfully, technology is already helping us with some of this."
Top image via Unsplash.