Meet our 2020 HSBC-SMU Change Leaders for Sustainability
Tuesday Jul 28,2020 | From Our Office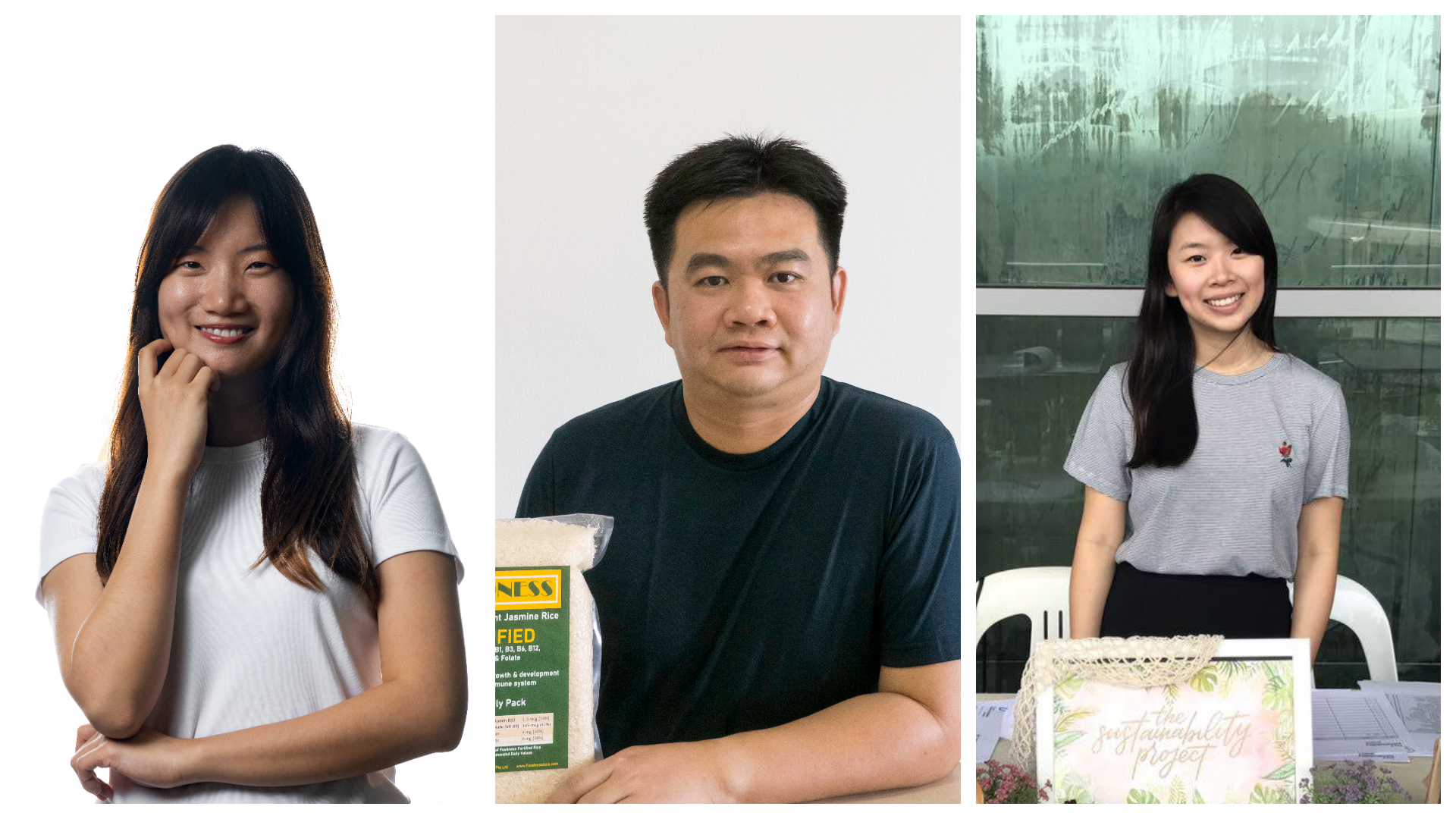 Meet Clara Chong (left), John Lui (middle) and Joline Tang (right), the Change Leaders from this year's HSBC-SMU Change Leaders for Sustainability Programme. The three SMU alumni are involved in a 12-month-long experience catering to entrepreneurs and innovators who are fully dedicated to setting up and running a social venture intended to address the United Nations Sustainable Development Goals (UN SDGs). Clara, John and Joline were selected by the Lien Centre for Social Innovation because they demonstrated leadership and resilience in their respective fields. They will each work with a professional coach to further develop self-awareness in leadership, and to execute an actionable plan using a collaborative approach. We catch up with the trio to find out more.
---
Clara Chong, CEO and cofounder of Tech For She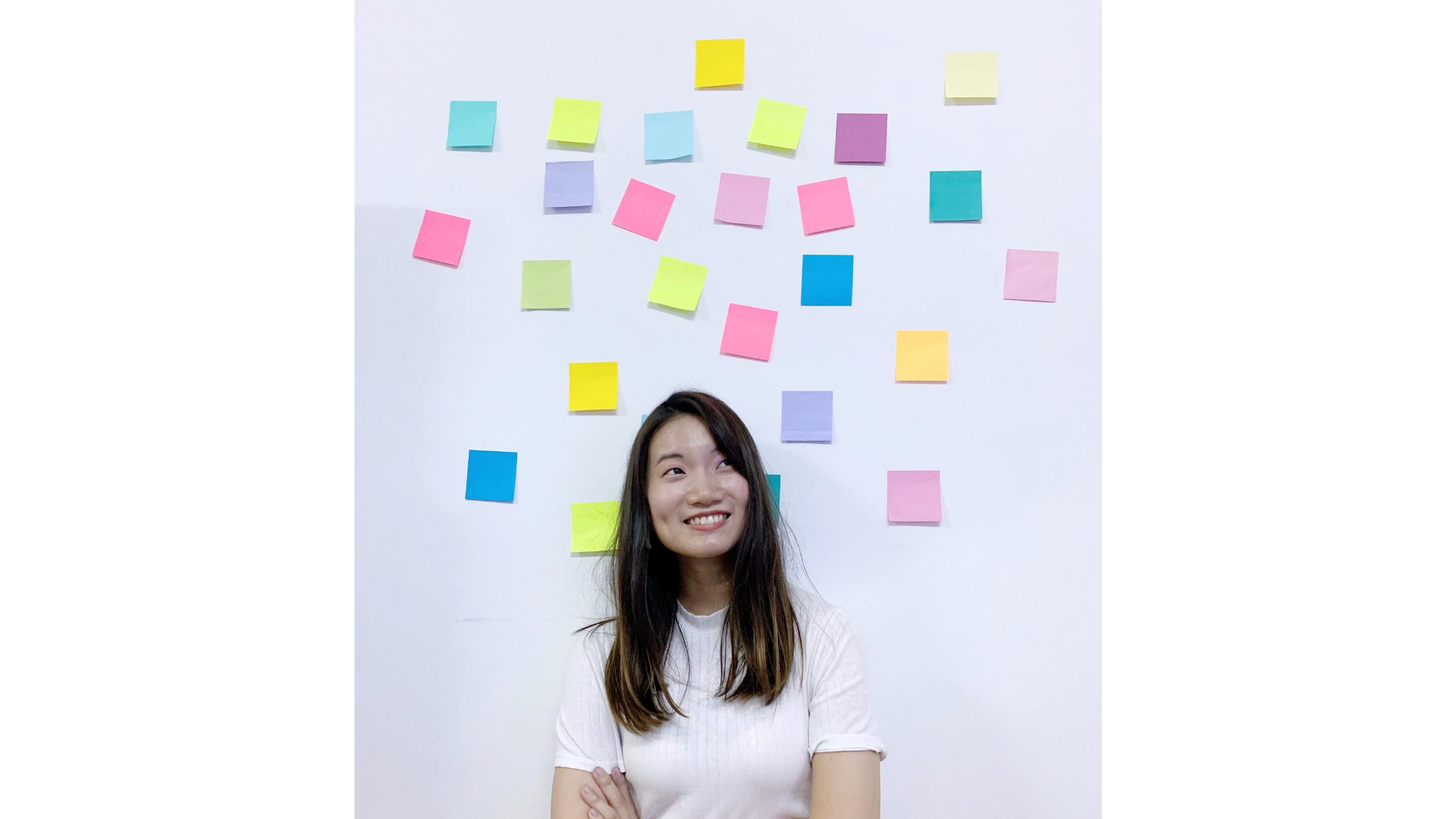 Clara is an aspiring civic leader who's on a mission to create sustainable socioeconomic impact via her startup, Tech For She. She graduated from the Singapore Management University (Class of 2018), where she majored in Psychology and Corporate Communications. Clara describes herself as someone who's always ready to learn, who has an entrepreneurial spirit and who isn't afraid of failure.
Tell us more about Tech For She and what drove you to create this startup.
Tech For She seeks to empower females (professional and underserved) in Southeast Asia by equipping them with IT skills and knowledge within a tight-knit, like-minded community.
Upon graduation in 2018, my friends and I who came from non-technical backgrounds found it really hard to explore and land a role in the professional IT industry. Hence, we decided to inform ourselves and create a like-minded community to empower one another along the learning journey.
How do you hope to make a change in the world?
Especially during such tough times that we're seeing in 2020, the world can seem like a cruel and harsh place. I hope that through Tech For She and my other future ventures, I can inspire more people to make a positive impact in the lives of others.
What's a book you'd lend a stranger?
Shoe Dog by Phil Knight, the founder of Nike. I am struck by the tenacity of Knight and his team, to have driven the brand from its early days to the company that it is today. Here's my favourite quote from the book:
"The act itself becomes the destination. It's not just that there's no finish line; it's that you define the finish line. Whatever pleasures or gains you derive from the act of running, you must find them within. It's all in how you frame it, how you sell it to yourself… whatever comes, just don't stop."
---
John Lui, General Manager of Foodness Asia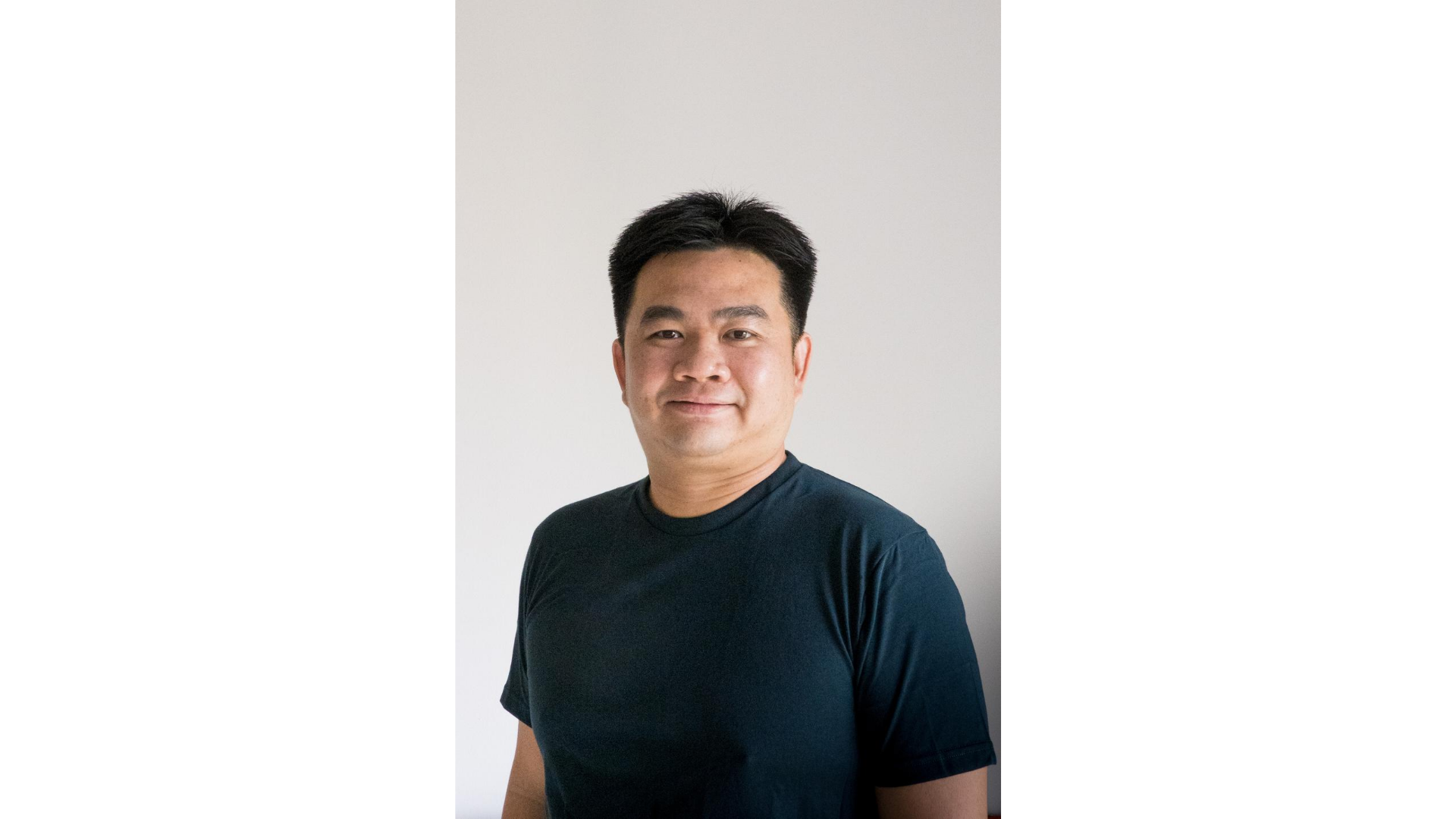 John belongs to the Class of 2007, the pioneer batch of students from the Singapore Management University. A graduate of SMU's School of Information Systems, he joined IBM as an account representative and spent 10 years in the financial services sector. Later, sensing that life was too "comfortable", John decided to leave his job, get married and embark on his much-delayed graduation trip. In 2019, he seized an opportunity to start a social enterprise, which is Foodness Asia.
Tell us more about Foodness Asia and what drove you to create this startup.
Foodness Asia aims to improve nutrition for everyone through the use of fortified rice, where important vitamins and minerals are added to normal rice after harvesting. Fortified rice is a low-cost and effective solution to the hidden hunger experienced by vulnerable communities in Singapore and the region. The company is currently focused on eldercare facilities, foreign workers, and online retail. It also partners with companies on CSR projects to donate fortified rice or provide education on nutrition.
Having spent a few years in the corporate world, it was a great opportunity to see if I could do things better and faster on my own. Starting Foodness Asia was also about meeting a personal challenge to build something and see it succeed. Running a social enterprise and not a solely profit-driven venture makes it even more fulfilling, especially when I can interact directly with the people who will benefit from my work.
How do you hope to make a change in the world?
We must change and adapt to succeed in our own environments, while standing firm with our principles and values.
What's a book you'd lend a stranger?
I enjoyed An Economist Walks into a Brothel by Allison Schrager. The author used real-world examples and situations to illustrate why some people take seemingly irrational risks. The key message is that we all take risks everyday, big or small, but the decisions we make shouldn't focus on whether or not to take risks, but on how to mitigate the risks.
---
Joline Tang, founder of The Sustainability Project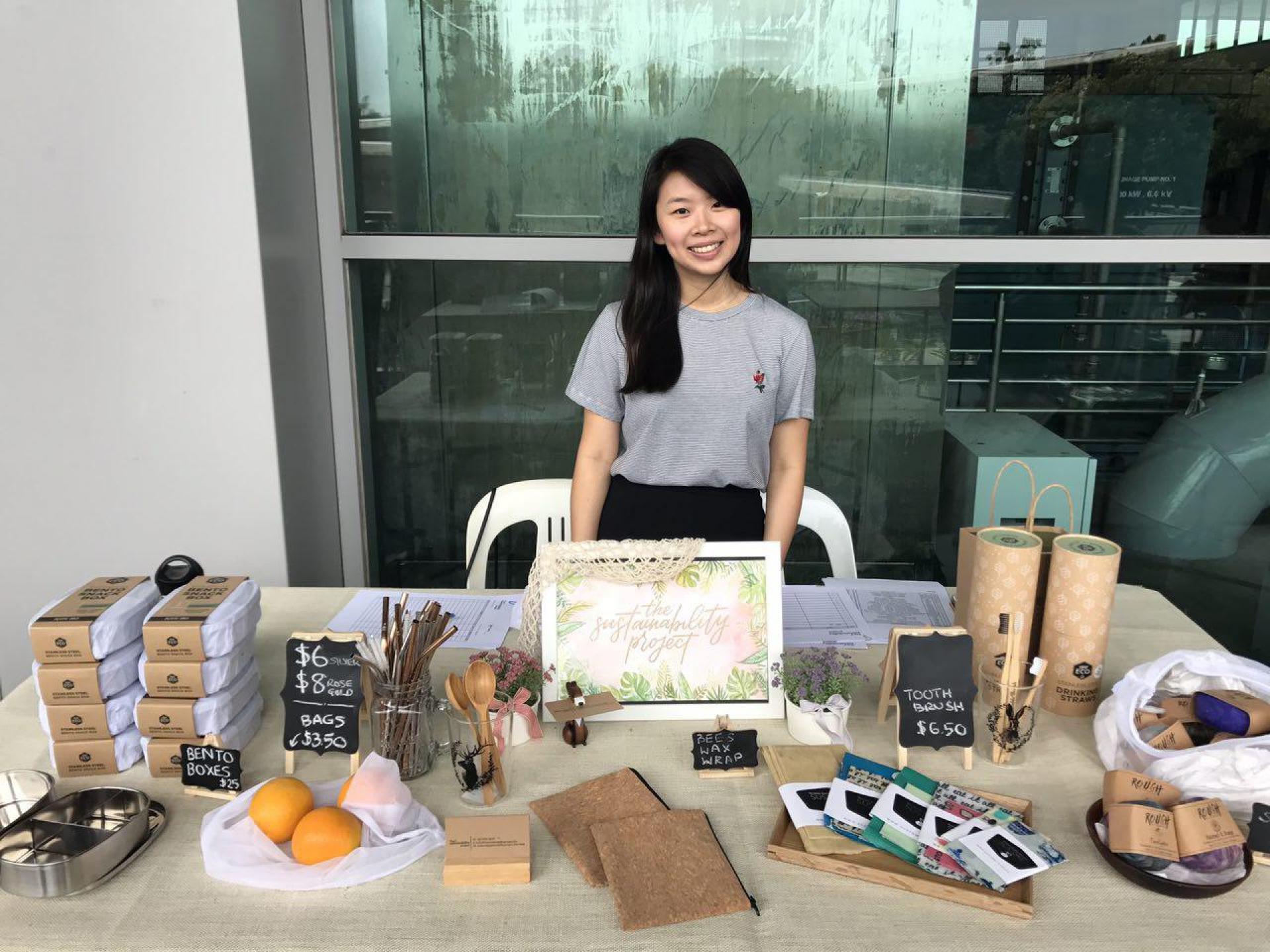 SMU School of Accountancy alumna Joline Tang started with reducing paper waste in class and now encourages others to do their part through her online business and platform, The Sustainability Project. She is highly involved in the sustainability sector through previous work experiences, such as being an accountant in a startup that sold biodegradable and compostable partyware, and assisting two accounting firms in sustainability reporting. Joline's passion inspired her to create a blog to share tips on sustainable living, which then developed into her present startup.
Tell us more about The Sustainability Project and what drove you to create this startup.
The Sustainability Project aims to encourage and inspire the adoption of a low or zero-waste lifestyle. We look to achieve this using a three-pronged approach: Educate, Transform and Inspire.
Educate: We started as a blog in June 2017, to share our knowledge and passion for sustainability. We offered tips on how to embrace a sustainable lifestyle, chatted with other green businessowners, and provided sustainability-related information to our readers.
Transform: Our shop was founded in 2018, with the vision is to inspire the global adoption of a sustainable lifestyle. Offering a wide range of sustainable products of high quality and at affordable prices, it makes sustainable living easy and accessible. Through our shop, we want customers to be able to transform knowledge into action.
Inspire: By providing talks, workshops and educational trips, we look to encourage the next generation to become changemakers for sustainability.
Initially, with the blog, I wanted to share my passion through writing—and through my own experiences, introduce more people to sustainability-related issues. Later, observing that it was slightly difficult to find zero- or low-waste products in Singapore, I founded the retail arm of The Sustainability Project. I also moved into conducting talks, workshops and trips to educate people about the topic. Today, I am looking to drive a zero-waste movement in Singapore through valuable content and knowledge-sharing.
How do you hope to make a change in the world?
I hope to inspire individuals to be stewards of the environment and to care for it responsibly.
What's a book you'd lend a stranger?
The Making of a Manager: What to Do When Everyone Looks to You by Julie Zhuo. It gave me some nice insights on how to be a manager and what I should be aware of.
---