Helping Youths Solve Their Own Problems
Tuesday Jul 02,2019 | Social Innovation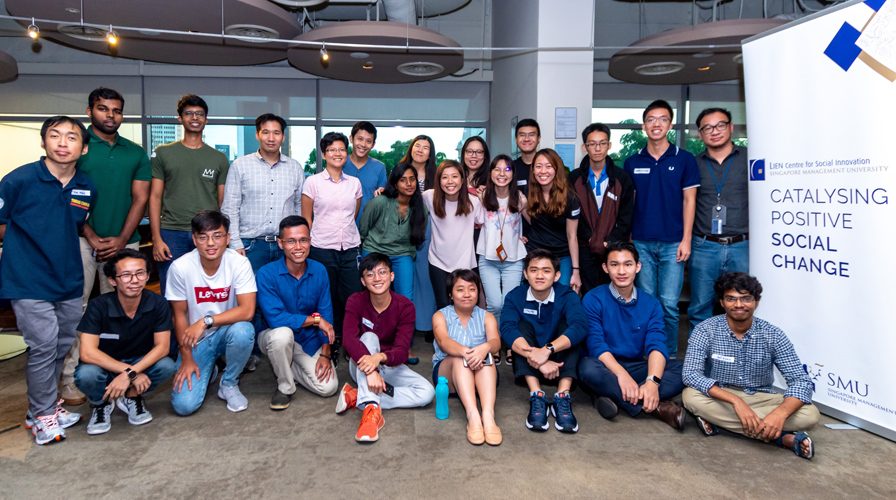 Many consider the thirties to forties to be the most important years of our lives. In fact, our adolescent years are just as critical - if not more so - as they can determine whether we ever hit our fullest potential or not. Recent research presented at a Society of Neuroscience event reported that the adolescent brain "is literally shaped by experiences early in life."
As such, the Lien Centre of Social Innovation (LCSI) decided to focus on the Engagement, Education, and Empowerment of youths in a recent Impacthon, bringing together social innovators, changemakers, thought leaders, and youths from various backgrounds to tackle youth-centric concerns. The goal is to allow participants to experience using design thinking to identify and reframe innovation opportunities, as well as network and learn from like-minded individuals.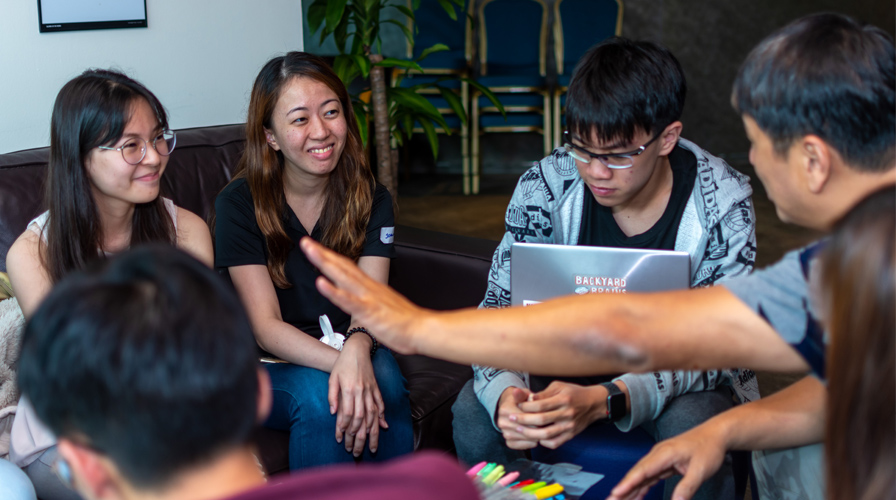 To kick off the event, LCSI shared some pertinent findings from a study, commissioned by Caritas Singapore in 2018, which investigates the needs of youth-at-risk from the perspectives of social service providers and the youths themselves. Over 8 months, 21 staff from social service organisations across Singapore, as well as 45 youths who accessed their services, were interviewed as part of this study.
Jinwen Chen, who works on programmes and research at LCSI, shared overarching themes from the study that she believes youth workers should take note of when considering problems and solutions:
Balance the finite resources and time you have with the needs of the youths
Don't rush to build a solution that you think they want - do the groundwork to determine if it is what they actually need
Doing together, going together: journey together with the youths
With this foundation in mind, the participants split themselves up into three groups in which they shared some of the problems they believed Singaporean youths were facing, and wanted to tackle. Based on the common issues identified, they then formed teams to figure out exactly what idea they wanted to pursue.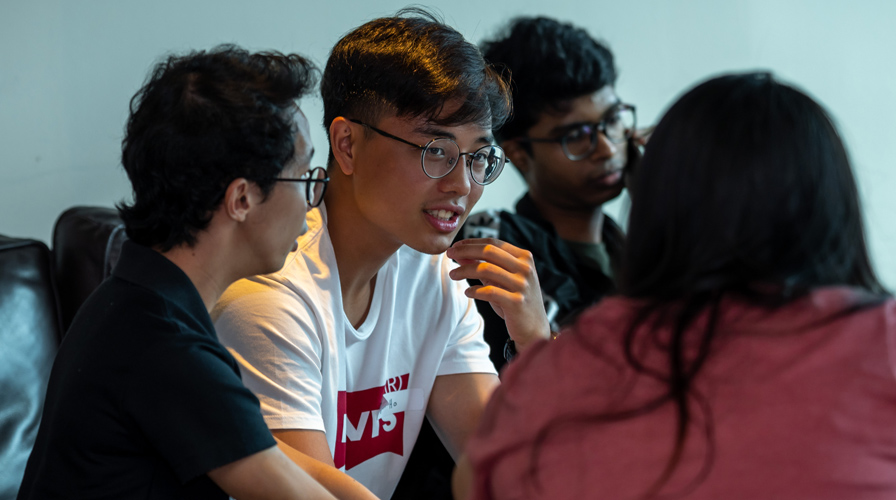 Ryan Ho, who is currently in National Service, particularly enjoyed the brainstorming session as his group was able to "identify a pain point which is [typically] a conservative topic." His group's pitch zoomed in on the lack of sex education in Singapore, which they felt was currently "vague and too focused on abstinence [which made it] not practical to apply in real life." Their goal was to create a solution that would "help youths understand [...] the possible consequences of it."
"This taught me to be more open-minded, and look beyond cultural and societal norms."

- Ryan Ho
After participants learned the importance of understanding their audience and potential users through a crash course in design thinking, they also got an insider's look into the inspiring work of REACH Community Services and Enactus Singapore via Joe Chan and Qianyi Khor respectively.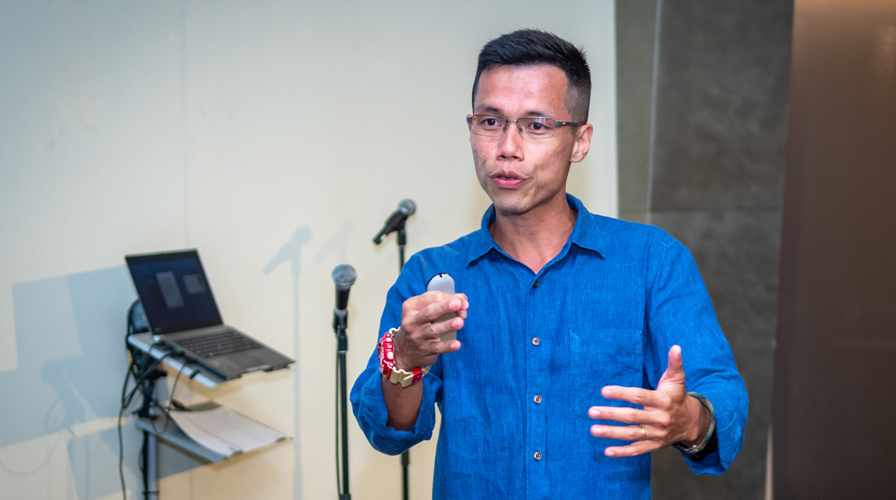 In between sessions, the teams were also hard at work putting together their idea presentations. Ultimately, Ryan's project (named Taboo) emerged as one of the two teams that the panel of judges thought had potential.
The other, called Peer Tutor, was presented by a boy who was still in primary school and "was able to articulate the benefits of peer tutoring well, and demonstrate the feasibility of this idea," said Hwee-Xian Tan, an assistant professor at the Singapore Management University (SMU) School of Information Systems who was on the panel of judges for the day.
"We are changing from the conventional perspective of letting the adults solve all the problems in the world, to empowering youths to solve their own problems. The latter is indeed a far better approach [...] I think we are all too happy to have youths as part of the solution."

- Hwee-Xian Tan
To round things up, participants were treated to a panel discussion comprising of representatives from Beyond Social Services, YSI Southeast Asia, National Youth Sports Institute, and national athletes from Team Singapore. The conversation revolved around helping youths to take back ownership of their lives, with panelists sharing insights from their own areas of work and past experiences.
A common piece of advice that emerged from the discussion was that of looking towards the future. Former pro footballer and sports entrepreneur R Sasikumar shared how he managed to break out from his "poor" mentality because of a teacher who saw him for what he could become and told him, "one day you will be something."
Similarly, Beyond Social Services community worker Izzaty Ishak recommended asking the youths this question: "what do you want to change in this world?"
"You'll be surprised by the answers you get," she concluded with a smile.
---

The Impacthon is a 2-day hackathon organised by the Lien Centre for Social Innovation that brings together social innovators, changemakers, thought leaders and youths from various backgrounds to tackle real-world issues and societal challenges.
Article written by With Content