The key to achieving the SDGs? Social innovation
Wednesday May 20,2020 | Social Innovation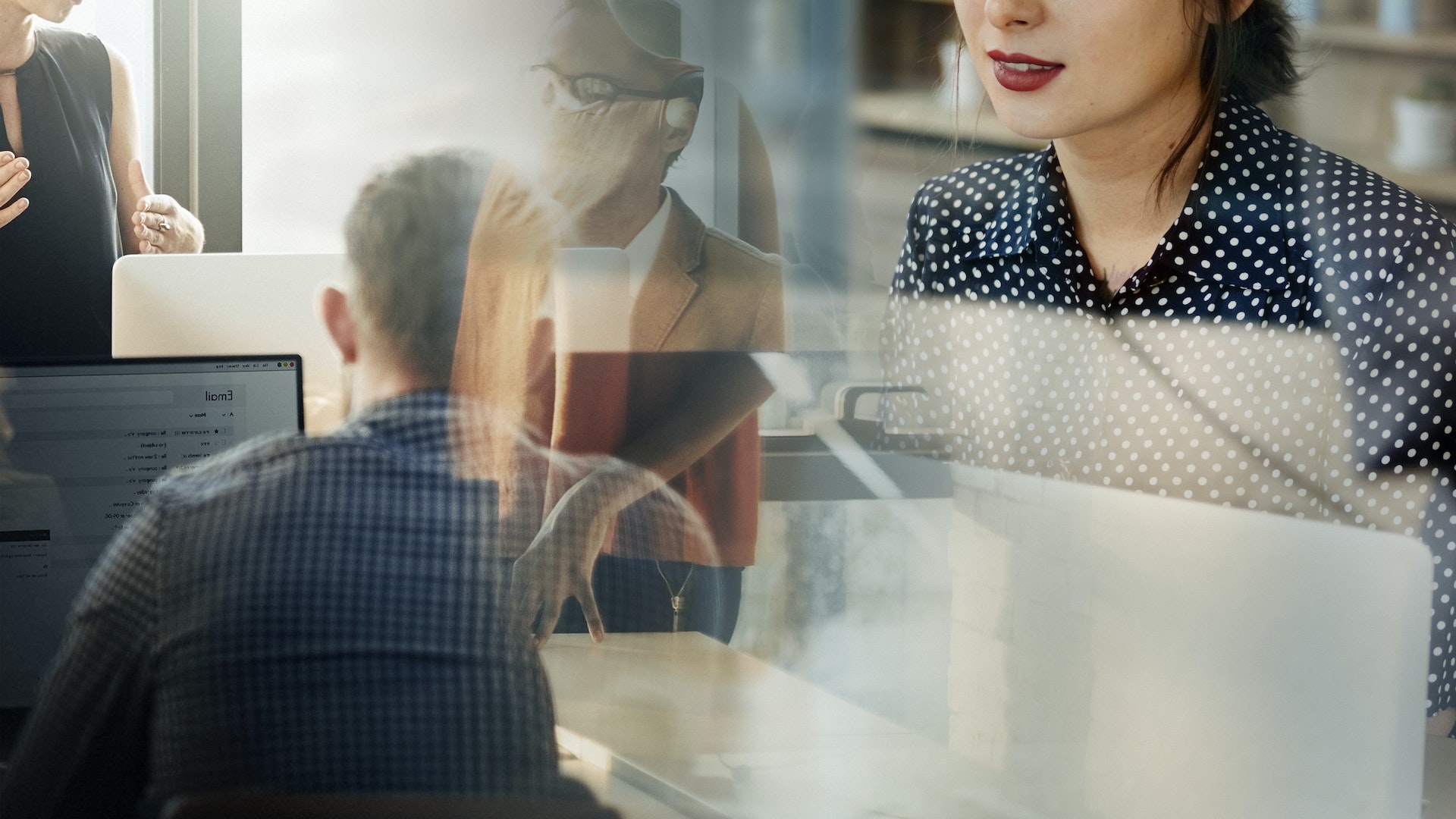 By Christy Davis and Michele Lemmens
More than ever, the coronavirus pandemic is reminding us about the world we want—but are we really listening?
Are we doing enough to end global poverty? No.
Are we harnessing the power of education to reduce inequality? No.
Are we likely to deliver on the Sustainable Development Goals (SDGs) in good time? No.
The good news is, challenges invite innovation, and to address these challenges we have an opportunity to combine innovation, systems thinking, passion and commitment into one holistic game plan that can make a huge difference: social innovation.
Social innovation is about giving ourselves a chance to achieve lofty goals without brushing off big challenges as "someone else's responsibility". It's about people innovating for the betterment of the vulnerable; it's about bringing energy, purpose and creativity into the task of improving or upgrading our systems.
And in doing these things, social innovation can strengthen the fabric of our societies and create more value, for companies, communities and individuals.
So how do we unlock social innovation?
Given the complexity of our world, our best shot at achieving the trickiest aims is to leverage the power of partnerships.
It's clear that when business, government and the non-profit world pool their capabilities and resources, they can achieve more than any of them could do alone.
But what's less recognised is the major role that individuals and small communities can play. Harnessing and equipping more localised, sustainable expertise must be a clearer part of the process, and engaging and enabling local ecosystems, and cultivating local skills and local knowledge is essential for achieving successful social transformation.
Luckily, we have a modern day "magic sauce" that allows us to pursue these aims more efficiently: digital enablement. Technology is democratising accessibility, productivity and self-determination for less fortunate groups in our societies, and giving a more prominent seat at the table to the changemakers and entrepreneurs who are closest to the challenges we face, and the burgeoning opportunities to solve them.
Success at the front lines
Let's take a look at a couple of great examples that show what is possible when we look at bringing power to the local teams through technology and digital partnerships.
Sikka is a digital platform designed in Nepal by NLab (Nepal Innovation Lab) in collaboration with the global NGO World Vision. The big idea is to help vulnerable communities transfer money using last-generation mobile phones, which make up 50 per cent of phones in use in Nepal. With Sikka, community members can receive cash transfers via a local vendor or a local cooperative in their village. NLab took a human-centred design approach to design a blockchain-driven product: a first-world solution delivered in a developing word context.
The Digital Impact Square (DISQ) is a collaborative that applies the social and entrepreneurial mindset to solving real-life problems in India. Hosted and supported by Tata Consultancy Services, it brings together citizens, domain experts and local government into a "living lab" that provides skill-building and mentoring to ambitious entrepreneurs, helping them devise new solutions and businesses through innovation and design thinking.
The concept has now been adopted by Petronas and TCS in Malaysia, where the SEEd.Lab programme is targeting youth unemployment by guiding self-sustaining enterprises towards forging solutions to pain points in their communities using the power of technology and innovation.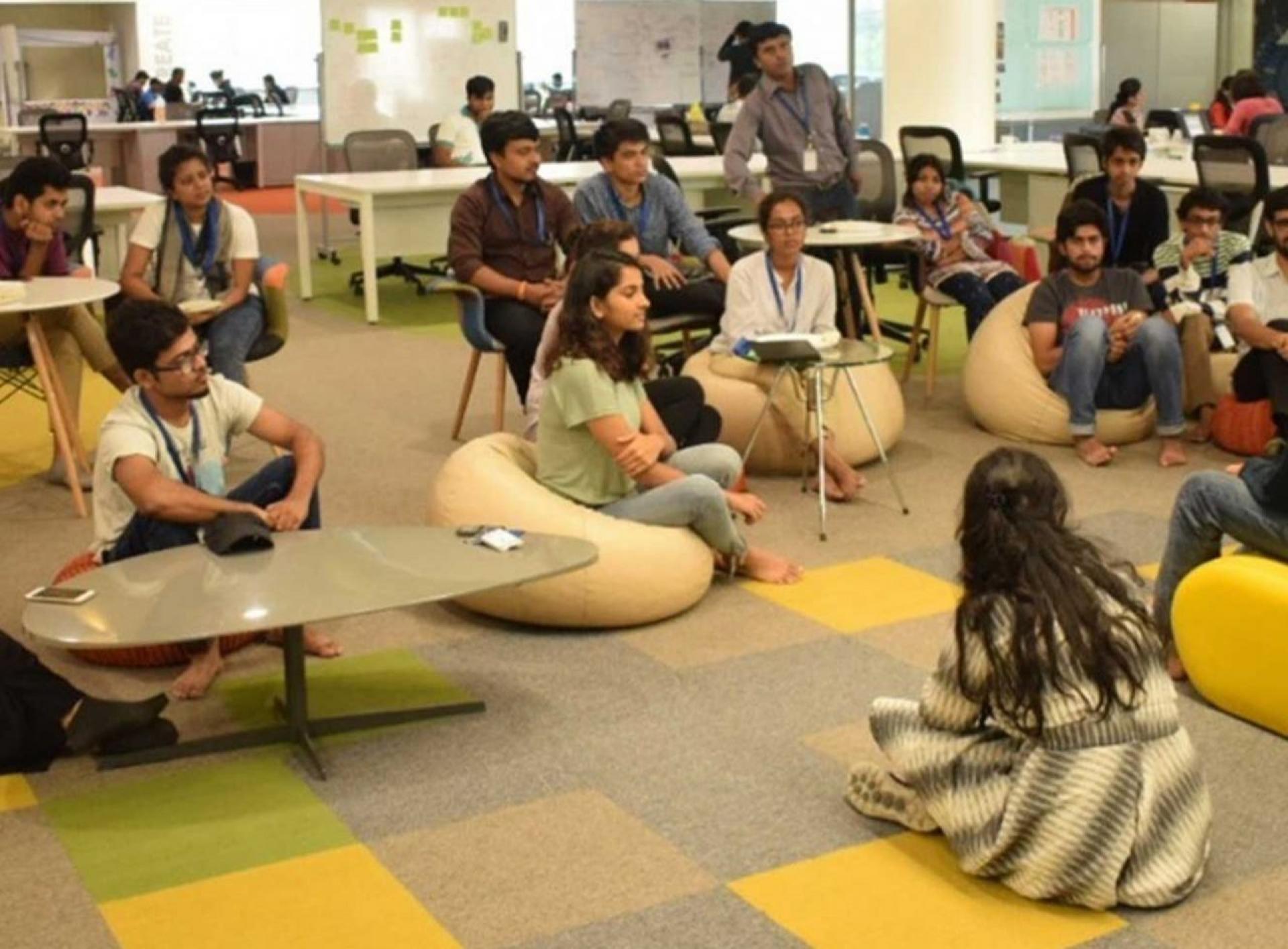 A meeting taking place at the Digital Impact Square Office in Nashik, India. Image courtesy of Tech for Impact.
These two snapshots outline purpose-led, inclusive, generative, adaptive models of collaboration that are working today to help local groups address their social challenges. They invest in local capability-building and at the very heart of the programme value the context and experience of local entrepreneurs.
What they also show is the power of linking digital tools with local changemakers, and embracing new models for design innovation, incubation and external development. This is a new mental model that can open up conversations and give a voice and space to committed social innovators to enable scalable solutions that will help achieve the SDGs.
At the beginning of this article we posed a number of provocative questions—are we doing enough to accelerate closing the gap around ending poverty, reducing inequality, and improving education? Is the needle moving dramatically enough? In these uncertain times, clearly not.
But are there working examples of success? Yes. Can we get companies, foundations, and NGOs to move from handing out to helping up? Can governments come alongside as enablers for system changes needed? We certainly hope so.
None of us know how countries and societies will "settle" and what the "new normal" will be post-COVID-19. But increasing the social innovation impact through better engagement and enablement of local ecosystems and local knowledge should be a straightforward decision.
This article has been condensed from the piece "How to Spur Action for the SDGs? It's as Clear as Social Innovation", published on 18 May on Medium. The present article first appeared in Tech for Impact and is reproduced on this website with their kind permission.
Unless otherwise stated, all images via rawpixel.
---
Christy Davis is the Executive Director of the Lien Centre for Social Innovation at the Singapore Management University.
Michele Lemmens is Head of APAC Business Sustainability and Innovation at Tata Consultancy Services (TCS).