Looking Ahead - Singapore as a Philanthropic Hub
Wednesday Aug 04,2021 | Others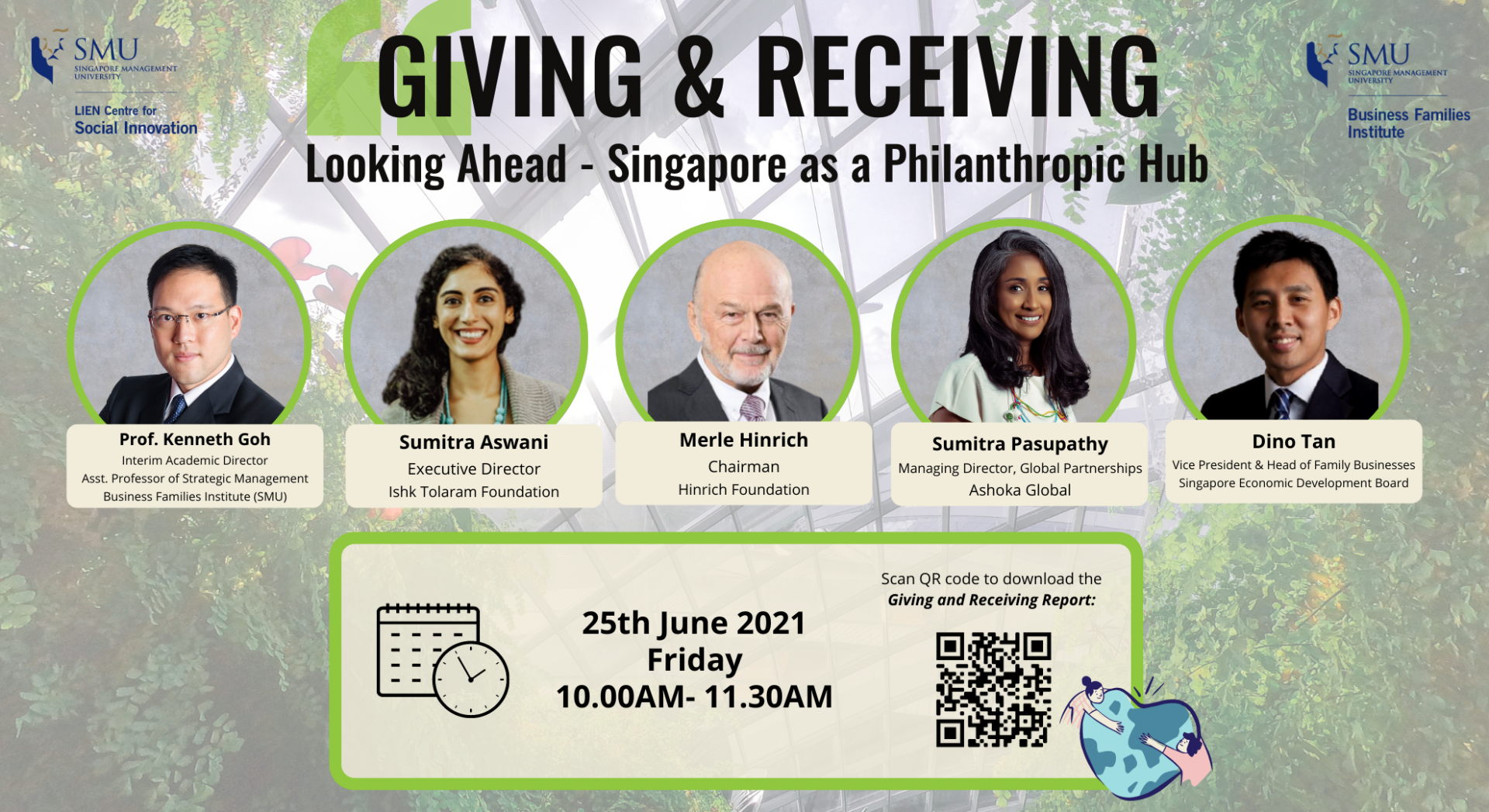 In November 2020, the Lien Centre for Social Innovation (LCSI) published a Giving & Receiving report, which kickstarted a series of dialogues that aimed to unpack its findings on philanthropic trends. In this final event, "Looking Ahead – Singapore as a Philanthropic Hub", we explored the key ideas that could establish Singapore's unique position in the region.
This discussion was moderated by Prof Kenneth Low from SMU's Business Family Institute, and joined by panelists Sumitra Aswani from the Ishk Tolaram Foundation, Dino Tan of Singapore's Economic Development Board (EDB), Hinrich Foundation's Merle Hinrich, and Sumitra Pasupathy from Ashoka.
New world, old problems
Humankind is entering a new and exciting period in which society is advancing more rapidly than ever before. Yet, in this new world of acceleration, old problems remain—systems, institutions, organisations, companies, and people are not keeping pace with the dynamic landscape of today's development.
Societal problems related to inequality persist, healthcare is still a considerable obstacle⁠—amplified by the recent pandemic, and environmental issues are on the rise. The one thing they all have in common? They are global. Each of these challenges is not solvable by one specific country or region, but needs to be addressed with a global perspective.
How, then, can humanity come together and operate in a way that will allow us not just to survive, but to thrive for the good of all? Closer to home, what is Singapore's role in this growing movement in philanthropy?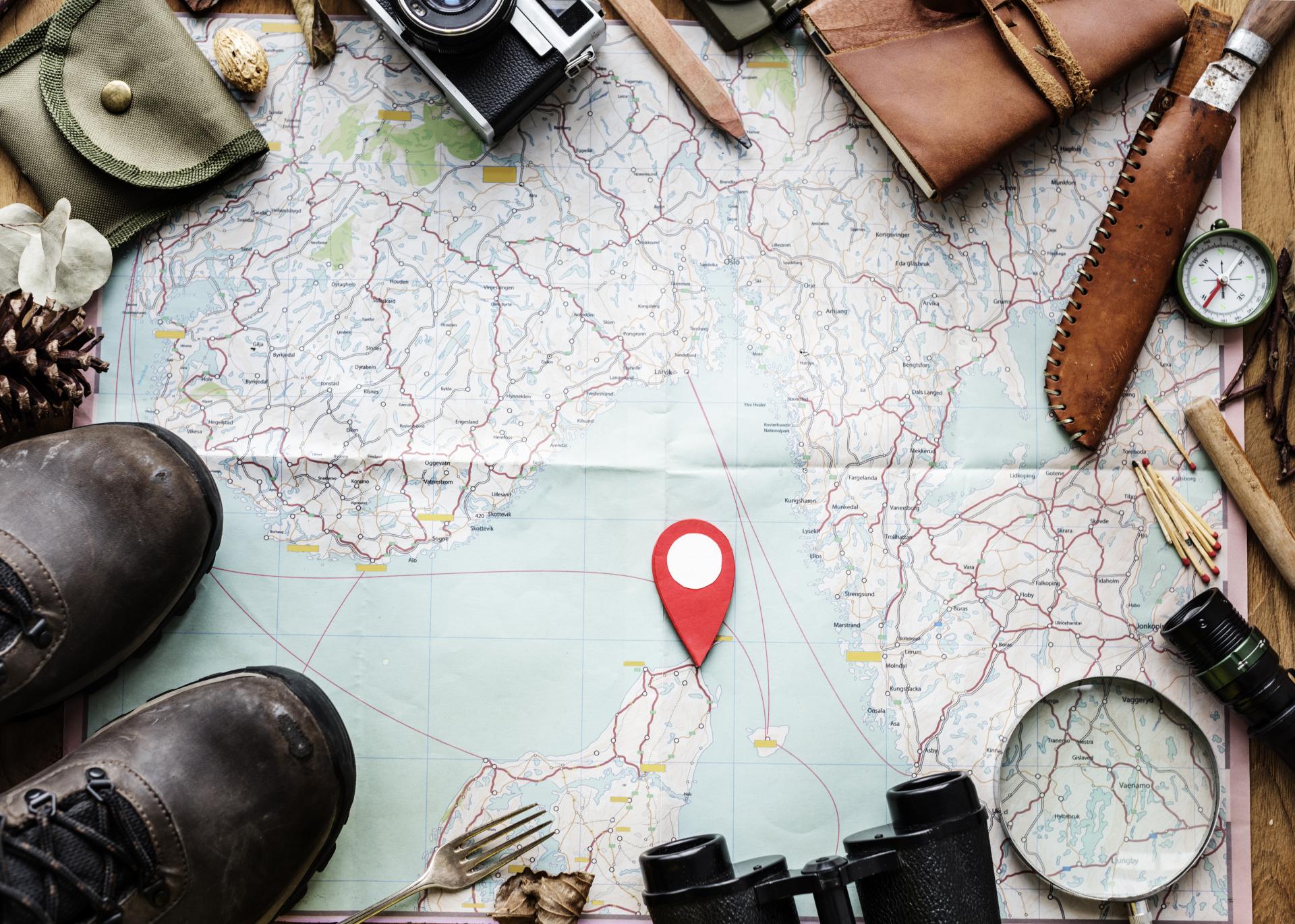 Mission is imperative
From family offices, to foundations, to corporations and businesses, having clarity of mission is imperative. Without a strong purpose, an organisation can easily lose out on opportunities to facilitate and participate in philanthropic activities within the space.
As highlighted by Hinrich, a perfect example would be making a distinction between a simple grant making and other activities that align with the philanthropic entity's (PE) vision. Even as wealth accumulates, philanthropy seems to be moving away from a straightforward distribution of money, towards the distribution of mission-directed expertise. Therefore, it is crucial for PEs to establish a clear set of goals and understand what they hope to achieve.
Invest in people
One major challenge for philanthropy that emerged in the 2020 Giving and Receiving report was the lack of professionalism. This challenge formed a significant part of the event's panel discussion. Building on the importance of mission focused work, Aswani and Pasupathy discussed the need to address the big talent gap in the social impact space.
In the same way that organisations in the for-profit and private industries spend a considerable amount of time, energy, and money on the professional development of their people, the non-profit sector should also invest in grooming talent.
Beyond scouting talent externally, a more sustainable solution involves localising human resources and working with private and for-profit sectors. For instance, non-profit organisations (NPO) could partner with consultancies, enterprises, or corporations to train their employees and form better structures to operate professionally. This fluid exchange of talent across sectors can also produce creative thinkers who are entrepreneurial in their problem solving.
The panel also emphasised the importance of paving the way for a new generation to take up the mantle. Besides equipping young people with knowledge and skills, we need to change the narratives surrounding what success looks like in society, and what is possible for them to achieve. Educational institutions, for one, can do more to create environments that encourage changemaking, even in the smallest of ways.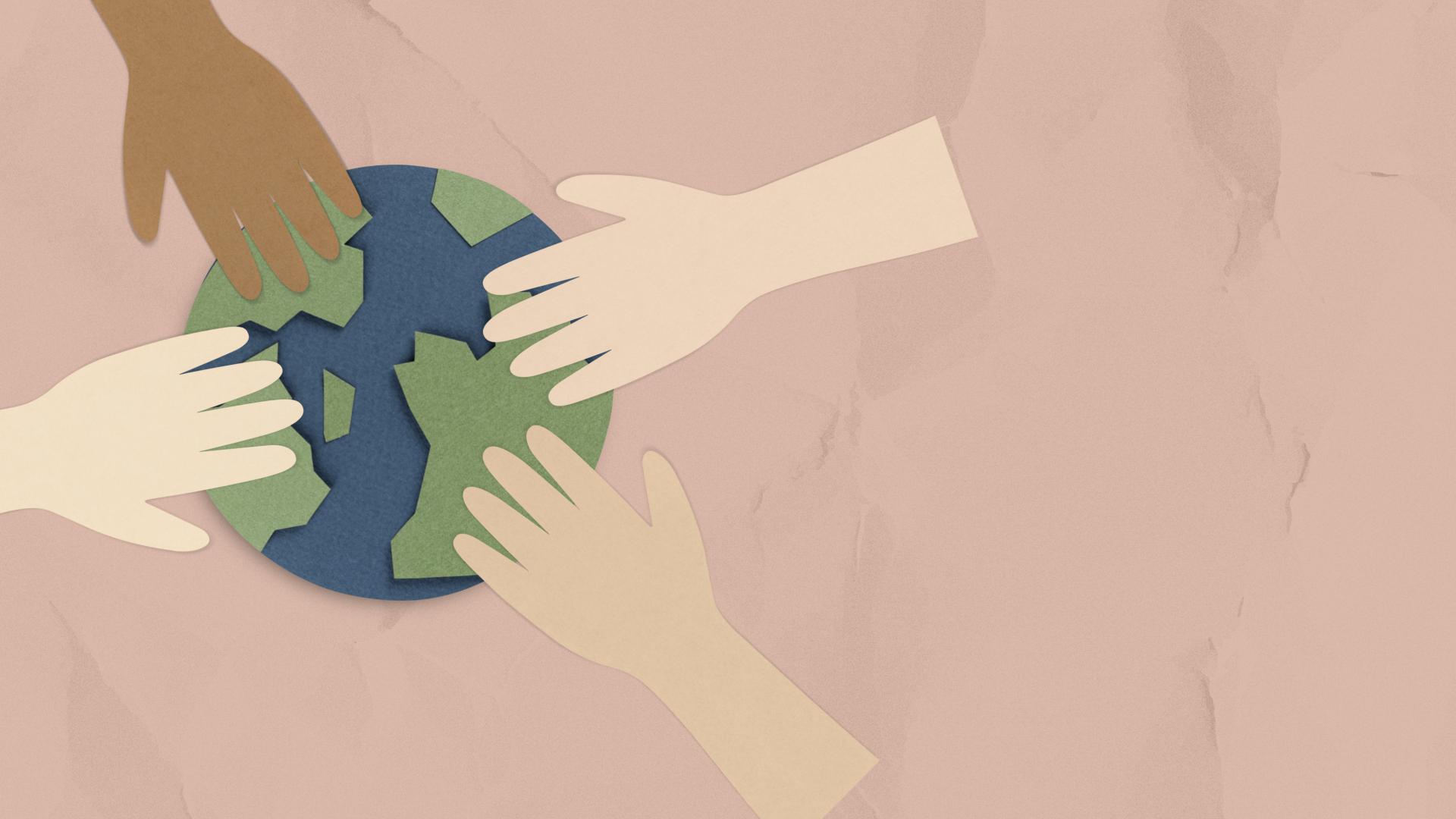 An ecosystem of trust and support
Trust was another critical theme revisited from the penultimate Giving & Receiving event in May, where the panelists discussed building trust and shifting power dynamics between collaborators. Pasupathy proposed a new framework for thinking—one in which we tear down the walls between the various sectors and place the problem in the centre. Working together with empathy and understanding, we can create an ecosystem of support that has positive implications on pragmatic issues like funding and data transparency, mindsets of giving and the ability to take risks.
Singapore's position as a philanthropic hub
Speaking about how Singapore places herself as a philanthropic hub in the region, Hinrich brought up a Four "S" approach: Stability, Security, Services and Structure. Stability and security relate to Singapore's global reputation and credibility, which facilitates potential collaborations with external partners and corporations. He shared how being based here has opened the doors for the Hinrich Foundation to engage with and develop relationships with many different stakeholders and organisations that they otherwise might not have known.
Singapore's services and structures, however, are factors that hold the potential to set it apart. Aswani pointed out the clear expectations for compliances and automated systems in Singapore that allow PEs to focus their energy on their impact work, rather than getting tied up in administrative bureaucracy. Beyond pragmatic efficiencies, the ecosystem in Singapore is accommodating, and quite able to support PEs at various points in their giving. Importantly, Tan introduced some of EDB's approaches and initiatives to develop this growing sphere, which shows the government's support and recognition of the value of a philanthropic society. He also highlighted the network of family offices based here, as another source of untapped potential that could greatly benefit the social impact sector.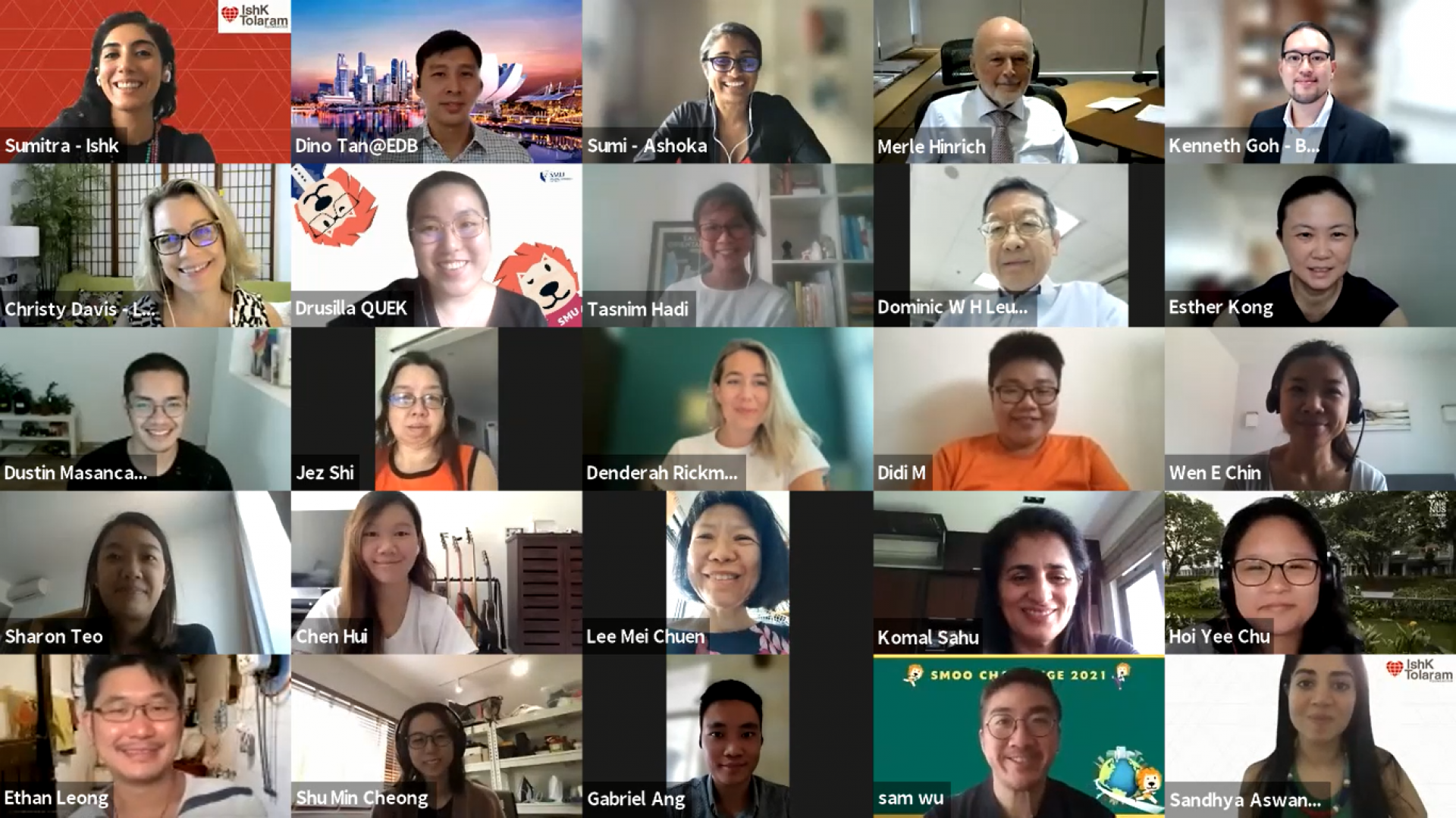 Virtual group photo of the final Giving and Receiving dialogue held in June 2021.
Moving forward, the panelists explored their hopes for Singapore as a thought leader for philanthropy in Asia, as well as a place for innovation and partnerships.
"The moment is ours now to start solving problems for Asia, in Asia", said Pasupathy, as the discussion moved to envision Singapore as a centre for research and development, Asia-focused insights, exchanges of knowledge and best practices, coalitions, and more. It is a work in progress and only scratching the surface of the conversation on giving, but now is truly the time to ride the growing momentum and make a difference in the philanthropic space.
All images via rawpixel.