Meet our 2021 Summer Associates
Wednesday Dec 22,2021 | From Our Office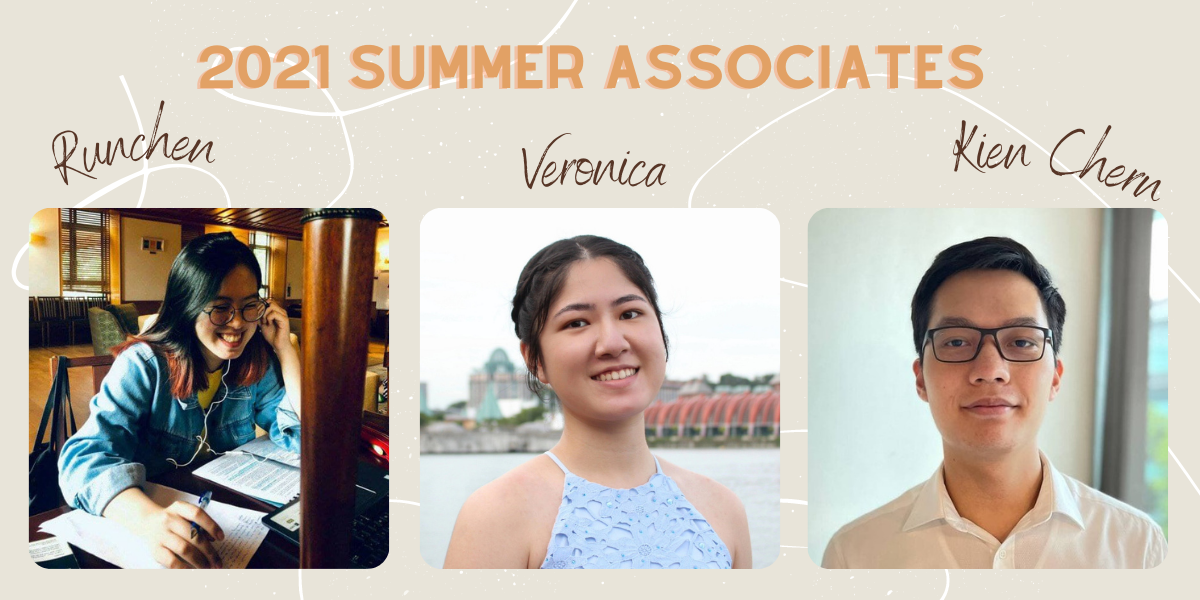 This year, the Lien Centre for Social Innovation welcomed three interns as part of its annual Summer Associates Programme. Held virtually from June to August, they are given opportunities to work on meaningful projects relating to social change and impact, as well as attend masterclasses to hone their skills in editorial work, marketing and communications. Get to know these up and coming changemakers below.
Also see: Meet Our 2020 Summer Associates
---
Runchen Huang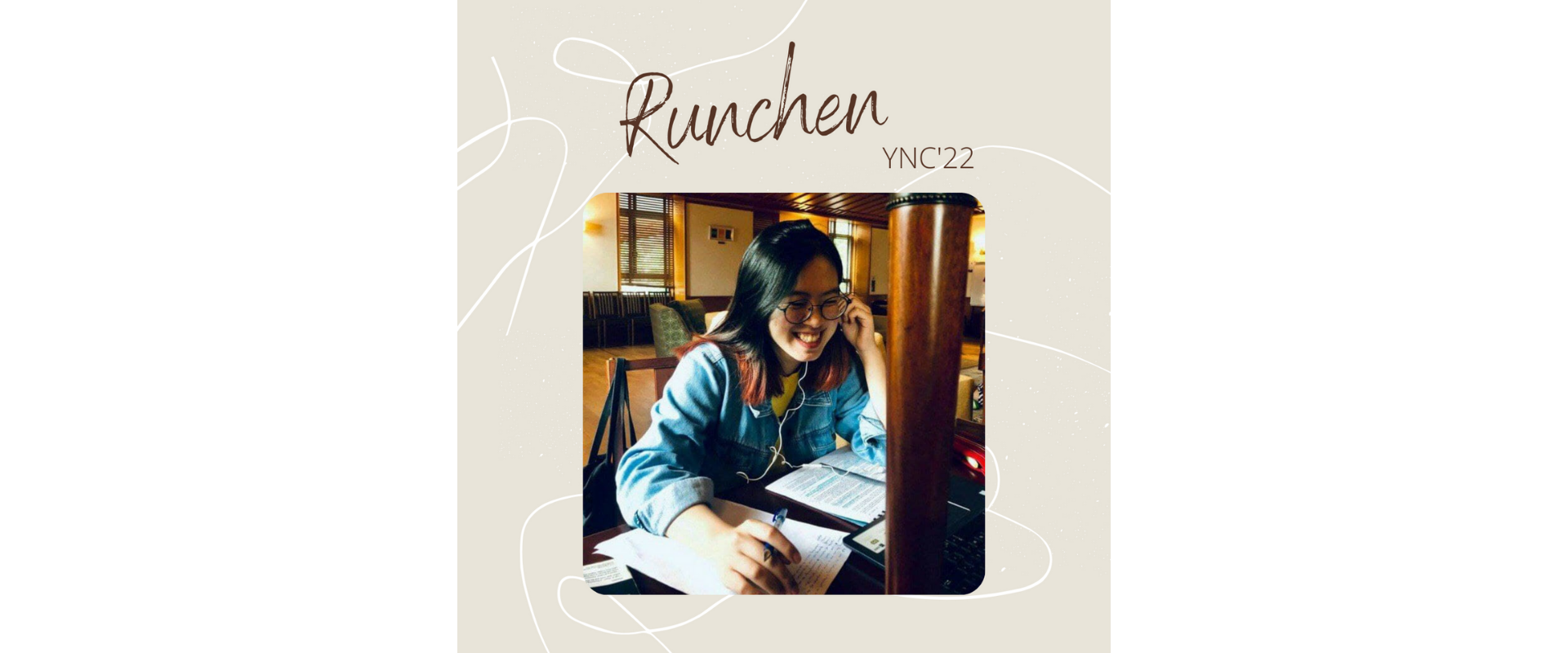 Editorial Associate | Global Affairs major at Yale-NUS College
Runchen is interested in issues of community care, uplifting others and the work of creating a kinder world. In Yale-NUS College, she was the co-coordinator of the Community for Advocacy and Political Education, a group which aims to encourage youth political engagement. In her free time, she also works with migrant workers on issues of employment and well-being. She is also learning more about climate change and its intersections with various areas of inequality.
Why did you choose this internship?
I chose to this internship because I wanted to learn more about how to advocate for social causes in accessible and engaging ways, especially for a young audience. There is a wealth of knowledge locked behind research jargon and paywalls that would be incredibly beneficial and insightful for many people.
What or who inspires you?
My friends inspire me every day through being amazingly passionate and loving people. They remind me that I am not alone, and also that there is always more to life than we think.
What are your hobbies?
I like to draw cartoon characters (mostly self-taught off YouTube videos). I also like reading, writing and finding obnoxious pieces of poetry to quote at people and sometimes keep my notebooks.
---
Veronica Lynette Fonseca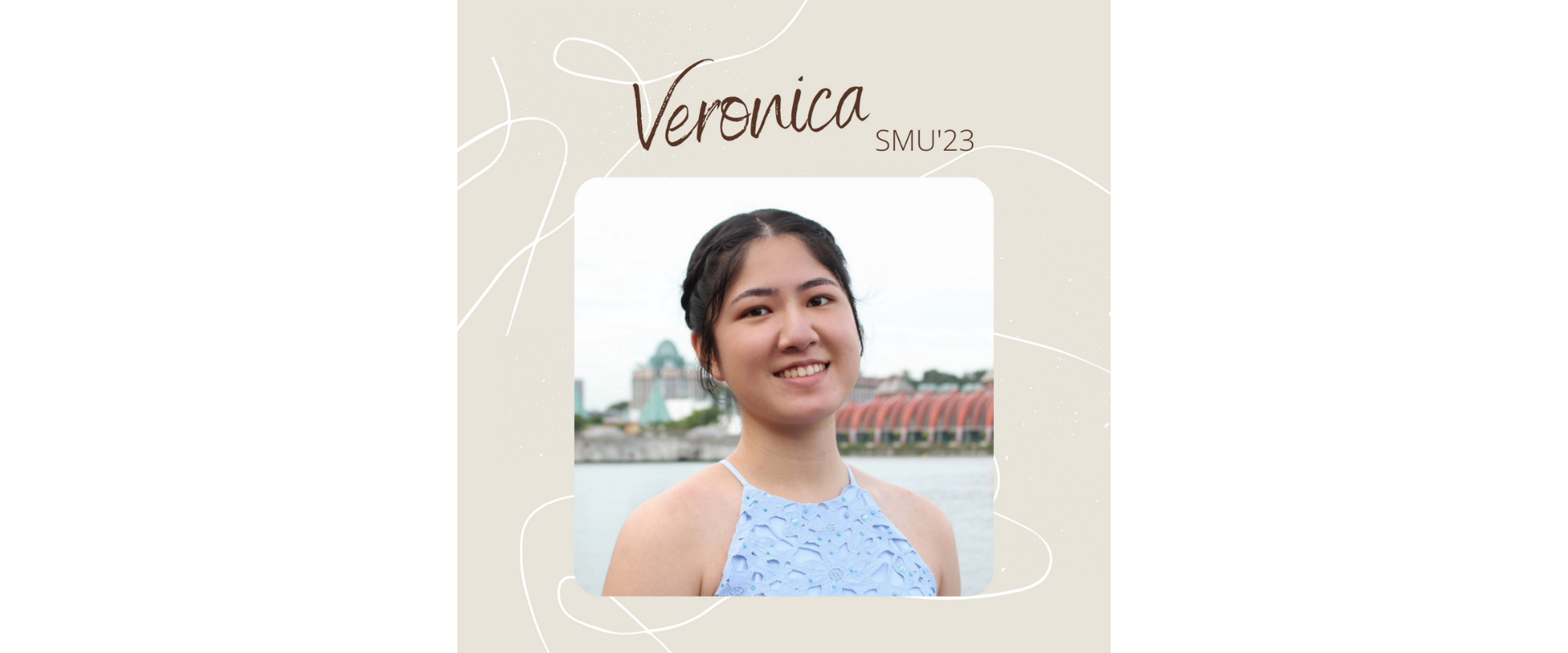 Editorial Associate | Business Management student at Singapore Management University
Veronica's interest communications and Asian society is driven by her desire to connect with the world around her. In her free time, she enjoys volunteering and dancing. She held the position of Dance Captain of SMU INDANCITY and Professional Development Director of SMU Rotaract Club, where her projects were awarded Best Professional Development Program in their Rotaract District.
What was your biggest takeaway this summer at LCSI?
The biggest takeaways would be the stories of people I got to meet or learn about. Their stories put the meanings of words like "homelessness" beyond their definitions and into perspective. They motivate me to do better in whatever little way I can.
If you could have one superpower, what would it be and why?
Invisibility. I get to quietly observe the world and understand it in its most candid state.
What's something you can't live without?
Family and friends! They are my pillars of support, my cheerleaders, and my role models. (Also, maybe coffee.)
---
Lim Kien Chern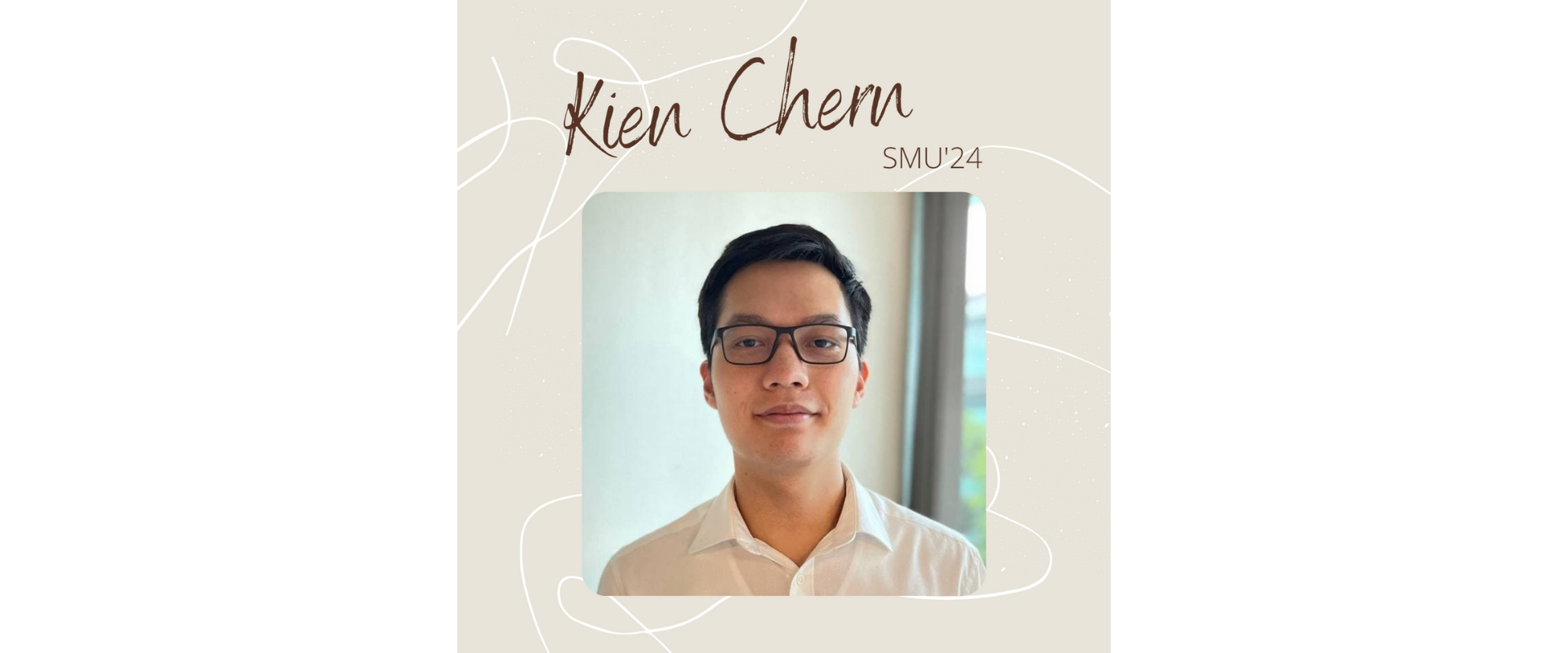 Editorial Associate | Social Science, Politics, Law and Economics student at Singapore Management University
Kien Chern is a Year 2 Social Science student majoring in Politics, Law and Economics at Singapore Management University (SMU). Kien Chern is an avid fan of Formula One who is likely to feel lost after the conclusion of the 2021 season. Outside of studies, he enjoys fumbling about in recreational volleyball as a middle blocker.
What was your biggest takeaway this summer at LCSI?
My entire experience at the LCSI summer internship is one that I will always treasure. Working with Veron and Runchen, I got the chance to not only make two great friends but also learn more about the lives of migrant workers in Singapore and hopefully contribute to spreading awareness in this area. Through consultations with my supervisors and colleagues, I was given the opportunity to hone my writing skills by attempting to shed light on social issues such as cancel culture and sexual assault. Finally, LCSI was a vibrant workplace that served as a great introduction to the thriving world of social innovation in Singapore.
What's something you can't live without?
Music! Spotify recently released a recap of our listening activity in 2021 and I was shocked to see that I had listened to around 90,000 minutes of music over the year. The advantage of having a varied taste in music is that it lets me use music as an outlet to understand and express my emotions in almost any situation; the disadvantage is that I'm almost always listening to music, even when I'm brushing my teeth!
What is a guilty pleasure of yours?
I've been sneaking in the occasional round of battle royale Tetris for years now. I love how easy it is to get completely absorbed in the competition of the game. With the Covid-19 Pandemic and online classes, it's rarely still just the occasional round though...
---
The 2022 Summer Associate Programme internship applications are now open!
Find out more information here.