Summer Associates Programme
Students
The Summer Associates Programme is designed to provide talented young people from all around the world with a chance to gain meaningful work experience in the area of social innovation, through an 8 to 10 week internship. Students will not only have an opportunity to contribute to our research and programmes, but also hone their media-savvy skills, by writing articles and producing content for our flagship publication — Social Space Magazine.
2019 Batch of Summer Associates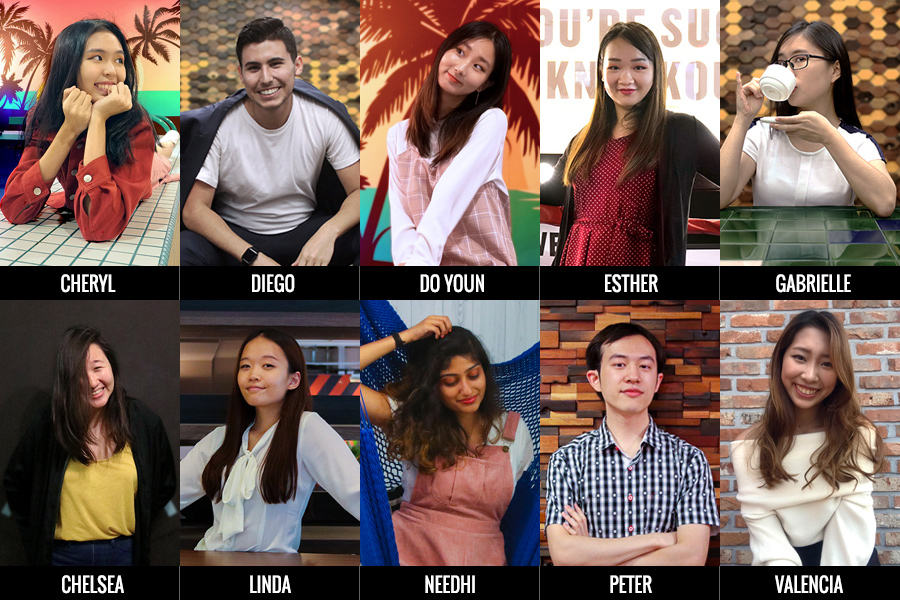 As an LCSI Summer Associate, you will get to:
Be mentored by a diversified team of experienced professionals
Attend customised training sessions and masterclasses to equip you with practical workplace skills
Go on field trips to visit social enterprises / organisations
Complete a final project and present your work to the team
General Requirements:
Ability to work both independently and collaboratively with the team
Motivated and keen to learn
Be creative, innovative, and open to new ideas
Excellent verbal and written communication skills
Comfortable working on multiple assignments at the same time
This is an unpaid internship. Students must ensure they are sponsored by or receive credit from their respective institution for this internship.
Internship Period:
The internship will be 8 to 10 weeks between May 2020 to August 2020.
How To Apply:
Send your resume and cover letter to liencentre@smu.edu.sg before 30 April 2020, 2359hrs (Singapore Time, UCT+8) with the subject heading "Summer Associates Programme: [name of position]"
---
Positions Available:
---
Multimedia Associate
Work with the Media team to produce compelling video content
Conceptualise, storyboard, shoot, and edit videos feature interesting personalities, social entrepreneurs, and/or changemakers
Collaborate with other interns to curate stories of impact
Conduct interviews, in front of or behind the camera
Keep a pulse on trendy and creative ways to present video content
Source actors or talents for videos
Requirements:

​Familiarity with operative video equipment (DSLR camera, audio recording devices, etc.)
Familiarity with at least one video editing software (Final Cut Pro, Adobe Premiere Pro, etc.)
Solid understanding of digital and social media platforms
​Scriptwriting or prior video production experience (optional but preferred)
---
Marketing & Communications Associate
Work with the Marketing & Communications team to strategise, execute, and measure campaigns to enhance the visibility and reputation of LCSI
Maintain and grow social media presence across Facebook, LinkedIn, Twitter, Instagram, and other relevant online channels
Ideate, draft, and pitch newsworthy stories to targeted media channels
Prepare and disseminate media invites and press kits
Curate and engage a community of influencers or affiliate partners to cross-promote relevant content
Track and analyse data to inform and improve campaign results
Keep a pulse on the latest news and trends in social innovation, as well as monitor what other organisations are doing
Assist in designing, copyediting, and scheduling the monthly newsletter
Requirements:

Solid understanding of digital and social media platforms
Firm grasp of best practices in media relations and marketing
---
Application Deadline:
30 April 2020, 2359hrs (Singapore Time, UCT+8)