Bringing Joy To The Elderly: Kimberly Soh
Monday Jul 22,2019 | Social Innovation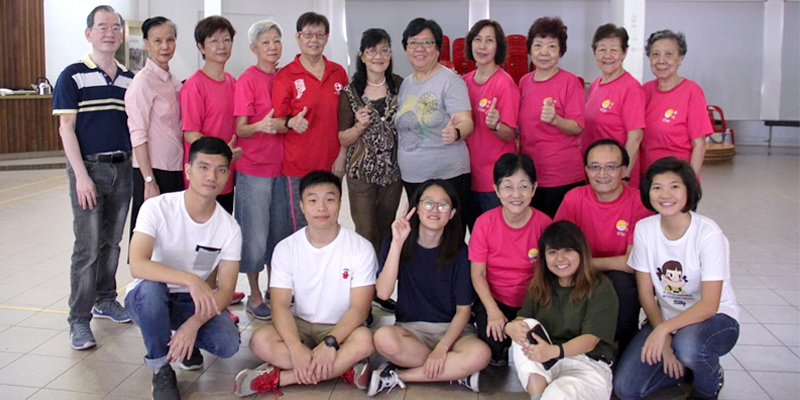 Kimberly Soh (in green) with volunteers at HOA, held at Geylang West CC every day from 9.30am – 12pm.
My name is Kimberly Soh and I am a 4th year psychology student here at the Singapore Management University (SMU). I play the French horn for SMU Symphonia, our school's orchestra. On Tuesdays, I volunteer at Geylang West CC, for National Library's KidsRead programme. It aims to cultivate the love for reading among children of underprivileged families. In my free time, I also like to explore food spots across our island in search for the best Tze Char stalls around.
This summer, Kimberly joined other SMU students on the Summer Attachment and Industry Learning (SAIL) Programme at Social Service Agencies (SSA), to learn more about the sector while contributing to meaning projects that have an impact on society. Here's what she has to share about her experience as a Branding & Marketing Associate at O'Joy Care Services.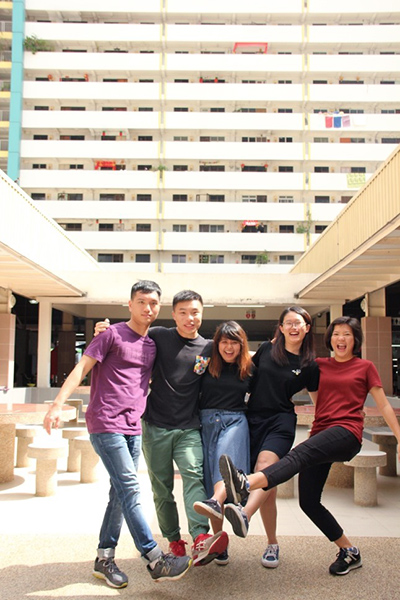 Q. How was it like working in the social service sector? Was it very different from what you expected?
Prior to this internship, I had zero experience with work related to the social service sector. Though I had no expectations when I signed up for the internship, I did hear of some labels others had tagged to work in this sector – high turnover rates due to staff being burn out. My work was unrelated to that of the social workers, but I realised that O'Joy had a high retention rate. Their most senior staff has been here seven years and are still enjoying what they do!
Q. What did you like most about the internship?
O'Joy provided counselling services to those who needed someone to speak to, mostly targeting people who were more mature. But above and beyond that, I really liked the fact that they were also very committed to spreading the idea of active aging. One of their established programme, Health Oriented Aging (HOA), incorporates different daily activities across the week, all in bids to improve motor and coordination skills, and also help delay cognitive declination.
Q. What did you learn during this internship?
I was mostly creating content for our website and Facebook page to increase brand awareness. They were largely videos; interviews, outreach videos and introductory videos to what O'Joy does. In terms of skills set, I am more adept at using editing software like Adobe Photoshop, Premiere Pro and After Effects. Throughout this internship, all video ideas had to be conceptualised and executed with the help of a group of fellow intern mates. This has taught me that communication was very important to ensure that everyone was following the same idea. I am now able to better articulate my thoughts to convey my desired idea.
Q. Tell us more about a project you worked on.
One of the earlier projects we did was an introductory video of HOA which was even picked up by the publicity team at Ministry of Health Holdings! It was something that us interns were very proud of. As part of the fundraising team, we created many collaterals that could help increase O'Joy's online presence, and put them out to potential investors or help attract potential collaborations (e.g. Our Grandfather Story).
Q. What advice do you have for your peers going on an internship?
My advice is to always have an open heart and open mind. You stand to lose nothing but gain everything when you go on internships. Don't be afraid to try new things, because that is how we can pick up new skills and forge new relationships with others. ☺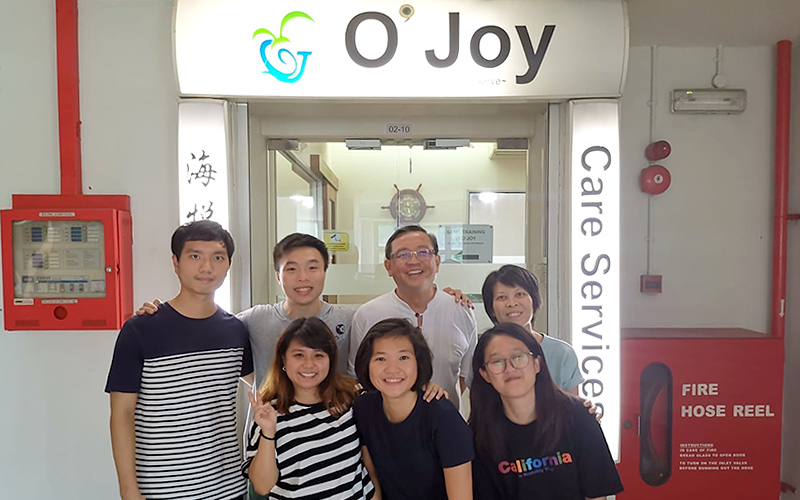 Kimberly Soh (in stripes) with her fellow interns, Executive Director of O'Joy, Jin Kiat and colleague, Kai Kit!