At Boys' Town, Social Workers Expect The Unexpected
Monday Aug 26,2019 | Social Innovation
"Expect the unexpected," is Programme Supervisor (Youth Worker) Sheila Selvaraju's answer when asked about a typical day of work at Boys' Town. One day might be "a rollercoaster [with] lots of vulgarities and breaking down," while another might be a lot more "chill, just like a home". Imagine a group of adolescent boys running around and living together in a shared space, and this might not seem very surprising to you. A charity founded in 1948, Boys' Town equips vulnerable children and youth with skills to become socially integrated, responsible, and contributing members of society through various programmes.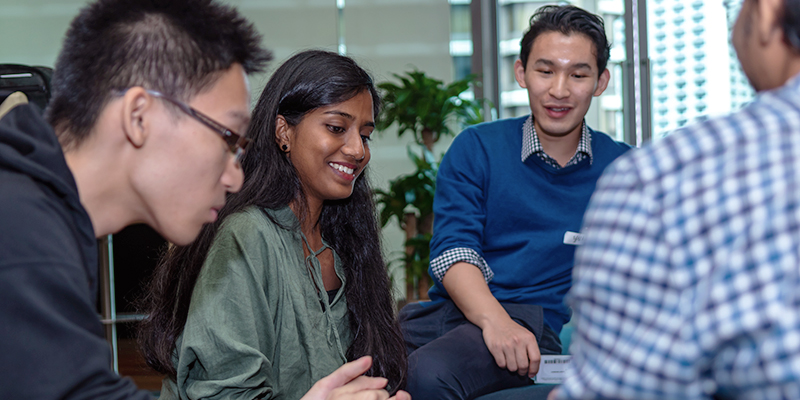 At a recent Impacthon organised by the Lien Centre for Social Innovation (LCSI), Sheila discovered a world of social enterprises and campaigns that she previously was not familiar with, as well as changemaking processes that she might be able to use and implement in the future. The need to be creative and flexible in coming up with ideas was another learning that Sheila took away from the event.
What type of programmes does Boys' Town have for youths?
Boys' Town programmes and services can be grouped into the following:
Residential Services
YouthReach (youth outreach)
Boys' Town Fostering Services
Sanctuary Care
Safe and Strong Families – Reunification
Clinical Intervention Centre
Boys' Town Adventure Centre
Residential Services is one of our biggest services, acting as a shelter for vulnerable children and youth. As part of the Residential Services programme, we plan and conduct outdoor, recreational, service learnings, leadership, and sports intervention activities.
We also have our own Boys' Town Alternative Schooling to cater to youths who may not be attending school temporarily. On a daily basis, we have interest groups like basketball, running club, soccer, and media club to keep them engaged. Tuition is also provided for our boys by volunteers.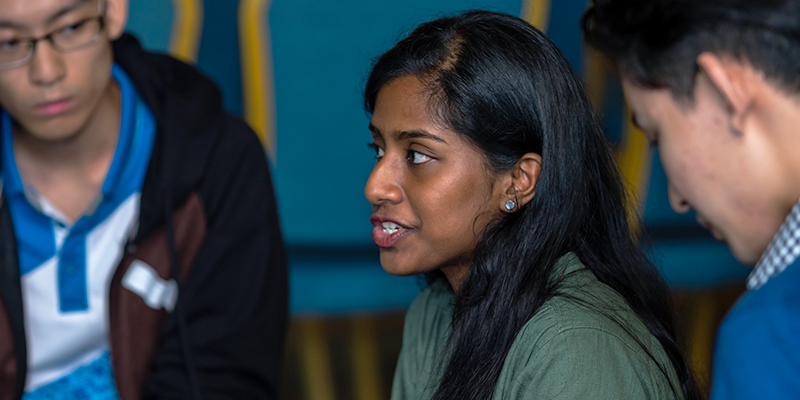 Why did you choose to work at Boys' Town?
I have always wanted to work with youths, and being in a residential setting at Boys' Town gives me the chance to work directly with them. This role allows me to engage the youths and have longer contact time, unlike Social Work Associates who focus more on case management. I believe these skills cannot be trained, and need to be developed through experience.
What does a typical work day look like for you?
A typical work day will revolve around ensuring discipline, engagement, and supervision of the boys - in other words, their physical and emotional well-being. A day at work can sometimes be like a rollercoaster, especially when the boys have a lot of energy, leading to incidents where it is not uncommon to hear lots of vulgarities or witness them breaking down. On other days, it can be quite chill, just like a home. "Expect the unexpected" is a phrase I'd use to describe some of the days.
In your experience, what are the main issues youths are facing in this day and age?
The main issues are usually peer pressure and the need to find an identity, thus leading to unhealthy peers or habits and lifestyle. The media is a strong influence on the youths, adding pressure to fit in and conform. Other issues include the changing dynamics in their families, causing some youths to develop at-risk behaviours or be affected emotionally or psychologically.
Share some success stories that you've witnessed at Boys' Town so far.
I feel that Boys' Town provides not only security, but also the teaching and development of many useful life skills and qualities. I used to work with an intelligent and strong boy who had the habit of using his strength to overpower some of the other boys. However, after getting to know him better, I realized he was actually a very nice boy who simply did not like things being "unfair."
Through my conversations with him, and slowly trying to change his mindset to get him to see the perspective of others and manage his emotions better, the boy eventually used his strength to help other boys. In a short span of about a year, I witnessed a great change in his behaviour. This is my favorite story here at Boys' Town.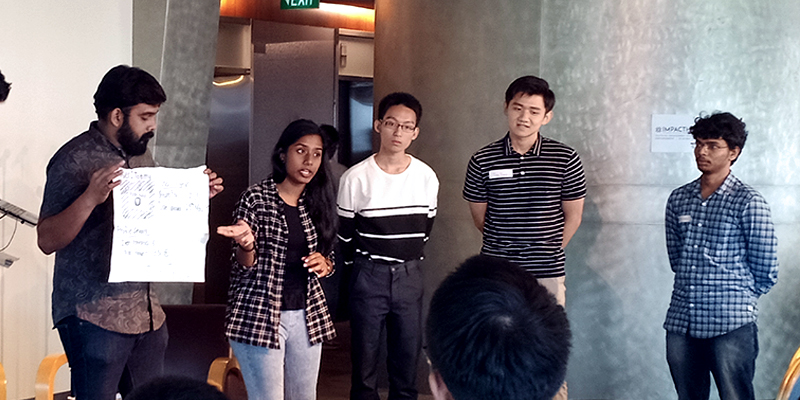 What are some of the challenges or difficulties you face in your line of work? How do you overcome them?
To me, working with boys who come from disadvantaged and disengaged families is a challenge - how we communicate with them, and how things are done in general, must be very different. It takes a lot of patience and more effort to accommodate, reach out to and engage these boys, possibly because they must be conducted at a slower pace.
What motivates you to keep doing what you're doing?
I always tell myself what I am doing here is not an easy job, and not everyone can do it. So if I can do it and add meaning to someone's life, why not? This working experience is a rare opportunity to learn as we teach and gain as we give.
What did you learn or gain by participating in the Impacthon?
"I learned that solutions may sometimes emerge out of the simplest things."

- Sheila, Programme Supervisor (Youth Worker) at Boys' Town
I think it boosted my confidence and knowledge. I used to be curious about starting my own online business. Being part of the Impacthon extended my knowledge about social enterprises and campaigns, as well as changemaking processes. Meeting the other participants was enjoyable and I learned a lot from them. It was definitely a valuable experience that encouraged me to think out of the box and dream big while giving back.
Did participating in the Impacthon change or influence the way you approach your work at Boys' Town?
I think it encouraged creativity and the mindset of not putting down any idea prematurely. I learned that solutions may sometimes emerge out of the simplest things, and that having no issues does not mean that change is not needed.
---

The Impacthon is a 2-day hackathon organised by the Lien Centre for Social Innovation that brings together social innovators, changemakers, thought leaders and youths from various backgrounds to tackle real-world issues and societal challenges.
Article written in collaboration with With Content