Diana Koh Social Transformation Programme
Students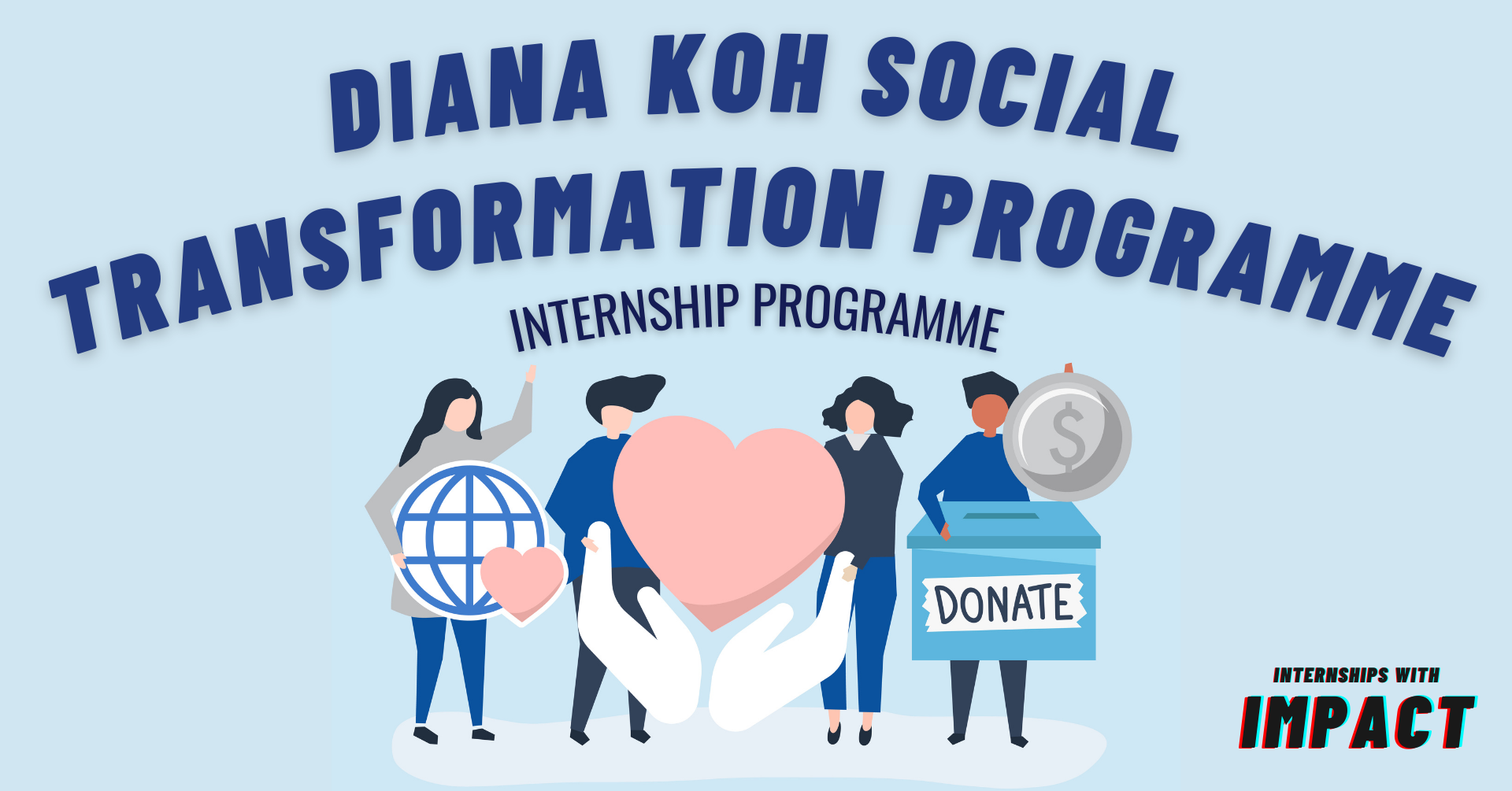 The Diana Koh Social Transformation Programme for NPO Internships financially supports Singapore Management University (SMU) undergraduates who successfully receive an internship offer from an approved non-profit organisation (NPO) that focuses on transforming the lives of people. The NPO focus areas for 2023 are:
Women, Children & Family
Youth
Elderly
People with Disabilities
Foreign Domestic/ Migrant Workers
Mental Health
Food Security
Equitable & Accessible Education
Equitable & Accessible Healthcare
Employability, Social & Financial Resilience
Students should apply for this Programme if they are committed to gain exposure in the NPO/NGO sector by contributing their skills and acquiring new ones during the internship. SMU students will be automatically awarded the full stipend if the internship is offered through the Programme's listed positions on OnTrac.
Programme Criteria
The profile of the NPO accepted under this Programme must fall under one or more of the ten focus areas listed above.
Applicants must be matriculated SMU undergraduates during the internship.
Each internship must be full-time, at least 10 weeks long and meet the criteria of SMU's credit-bearing internships, even if the student has already fulfilled his/her internship requirement.
Period of Attachment: 2 May to 11 August 2023 (Negotiable start and end date)
Stipendiary support: Up to $2,500
Students should also note the following prior to submitting your application for the programme. Ensure that you fulfill the following points:
This programme is only opened to Y1 – Y4* Undergraduate students based on admit year
*Y4 students are only eligible if they are graduating in December 2023. To apply as a Y4 UG Student, please write in to

liencentre

[at]

smu.edu.sg

You have completed your pre-internship requirements
If you are a student with SOA, SOL or SCIS –This internship will not qualify to meet your mandatory internship requirement. Thus apply only if you have already fulfilled, or intend to use other internship to fulfill the mandatory internship requirement under your respective degree. This internship is not open to Year 1 students from SOA, SOL and SCIS.
How to Apply
The application is now closed for 2023.
For any further enquires, you may contact us at liencentre [at] smu.edu.sg