Collective Design And Innovation: LCSI's Impacthon Series
Tuesday Feb 11,2020 | Social Innovation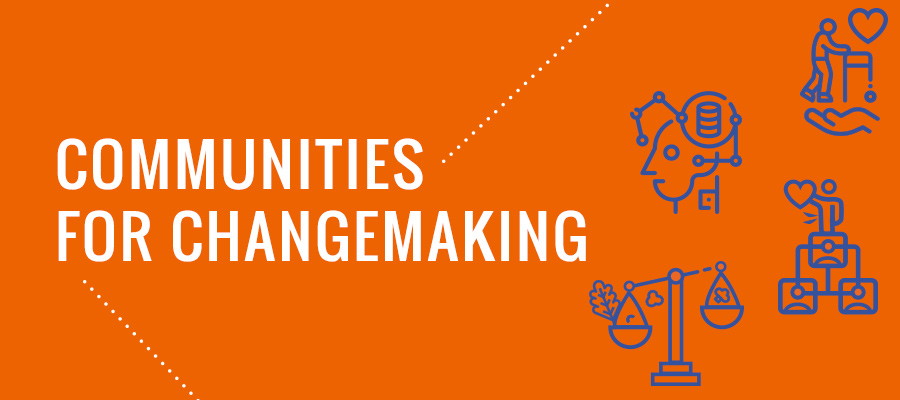 The Lien Centre for Social Innovation believes in the power of ideas, and the translation of ideas into positive actions that can change people's lives for the better. These ideas need to be supported by evidence-based insights and the power of people coming together to experiment together. Exploring concepts, philosophies and intentions that serve as a foundation for meaningful ways forward can produce outcomes that have the ability to revolutionise how society tackles its various unmet social needs.
Between 2018 and 2019, we convened a series of four hackathons – innovative design and problem-solving events – dubbed "Impacthons". Four diverse themes were selected based on compelling concerns: Food Justice, 'Third Age' Well-being, Youth E3 and Artificial Intelligence. Participants were as varied as the topics: students, academics and professionals from the private, public and social sectors.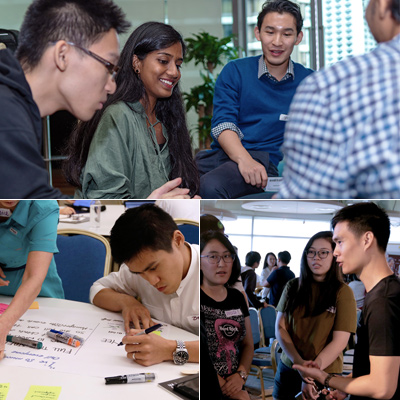 The Impacthons aimed to not only unpack challenging topics, but to also build awareness and equip participants with innovation methodologies such as design thinking that produce solutions for specific opportunities addressing these problems. The results and stories of these impacthons convey new perspectives gained. People and systems are complex – but sometimes solutions can be remarkably down-to-earth. Sheila, a youth worker who participated in the Youth E3 Impacthon was surprised at the fundamental need to be creative and flexible in coming up with ideas. "I learned that solutions may sometimes emerge out of the simplest things," she explained.
Each Impacthon provided experts sharing on the topic, and conversations to consider and probe the issue. Also included were a crash course in design thinking as an innovation process by which to "hack" the problem, and the "hacking" itself to produce new insights and the co-creation of plans for action and prototyping. By the end of the Food Justice Impacthon, nine project teams had pitched an array of ideas for alleviating social isolation, encouraging sustainable food donations, providing nutritious food support, and distributing food efficiently. One of the teams continued to develop their idea on sustainable food donations after the Impacthon with the food support organisation Food from the Heart.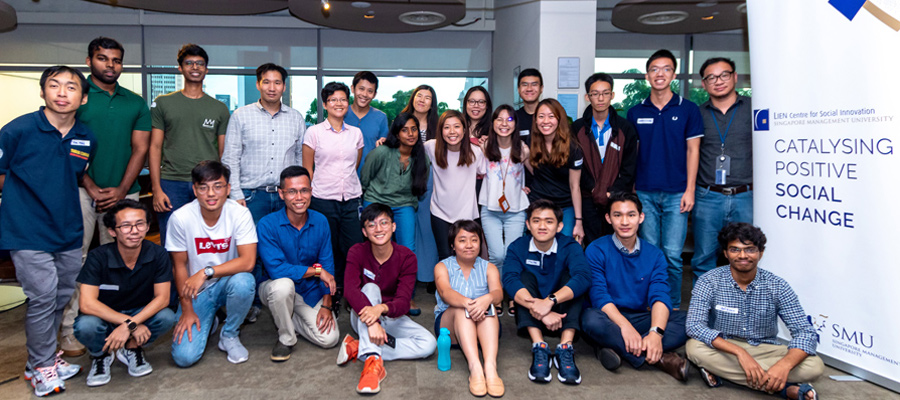 Our goal for these Impacthons was lofty: impart new knowledge and awareness of social issues and our ability to make a difference, equip participants with new skills to tackle the problems they are passionate about, explore how collaborating with others in new ways can generate fresh ideas, and harness energy and creativity to produce grounded, impactful solutions.
At the end of the day, our hope is that participants came away with renewed hope for the future – and how each of us can play a changemaking role to conceive and support innovative solutions that strengthen our communities and enrich the lives of neighbours and families.
Download Our e-Publication
To read more about LCSI's Impacthon Series, click the button below to download the PDF publication (11.3mb):

---